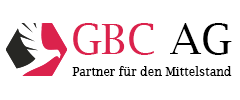 Rock Tech Lithium Inc.
10.07.2018 - Equity Research Report (english) // buy
Research Note - Rock Tech Lithium Inc. - english
| | |
| --- | --- |
| pdf | Zur Originalstudie klicken Sie hier |
Unternehmen: Rock Tech Lithium Inc.
ISIN: CA77273P2017
Branche: Erneuerbare Energien
Rating: buy
Kurs bei Erstellung in €: 0,80
Kursziel in €: 2,56
Mögl. Interessenskonflikt gem. §34b Abs.1 WpHG und FinAnv: 5a;7;11


Rock Tech Lithium Inc. (Rock Tech) announced on 20 March 2018 that the company has entrusted DMT GmbH & Co. KG ("DMT"), a division of German certification body TÜV NORD GROUP, with the next steps (valuation of resources, PEA, etc.) in the development of their Georgia Lake lithium project. According to company information, DMT provides a comprehensive range of services in areas such as resource definition, mining,
processing, engineering and geotechnical expertise. In addition, this renowned mining service provider has competent staff with global project experience and in-depth knowledge of international environmental, technical and financial requirements for the evaluation of mineral projects.
As part of the project development plan, DMT is expected to support the further expansion of the core asset Georgia Lake. Over the past few months, this partner has undertaken a revision of the existing NI-43-101-compliant resource estimate published in 2012, and, in doing so, has also taken into account all the work that Rock Tech has undertaken in the past 18 months. On 27/06/2018, Rock Tech published the result of this resource check. The new NI-43-101-compliant report, which estimated 13.29 million tonnes of lithium-bearing rock, therefore revealed a significant increase in the previously
estimated deposit (previously: 9.50 million tonnes) and an adjustment of the resource categories.
Wichtiger Hinweis:
Bitte beachten Sie den Disclaimer/Risikohinweis sowie die Offenlegung möglicher Interessenskonflikte nach §34b WpHG /FinAnV auf unserer Webseite.