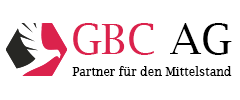 Verona Pharma plc
12.05.2016 - Equity Research Einzelstudie // kaufen
Researchstudie (Comment) - Verona Pharma plc - english
| | |
| --- | --- |
| pdf | For the original study, click here |
Unternehmen: Verona Pharma plc
ISIN: GB00B06GSH43
Branche: Biotechnologie-Pharma
Rating: kaufen
Kurs bei Erstellung in €: 0,05
Kursziel in €: 0,15
Mögl. Interessenskonflikt gem. §34b Abs.1 WpHG und FinAnv: 5a;6a;11


Positive results from phase IIa trial (combination therapy for COPD); time plan for development and sale confirmed; Rating BUY
Verona Pharma plc, a developer of prescription medicines to treat respiratory diseases, published positive results from a phase IIa-trial with RPL554, the main product of Verona Pharma, in Great Britain. In this Phase IIa randomised, double blind, placebo controlled, study regarding the bronchodilatory effects of RPL554, patients with moderate to severe COPD (chronic obstructive pulmonary disease) were randomised to receive RPL554 in combination with the approved standard treatment. The approved standard treatments for COPD are salbutamol (a beta2-agonist) and ipratropium bromide (an antimuscarinic).
Primary as well as secondary objectives of study were met. As a primary objective, RPL554 produced in combination with the standard treatment a highly significant and clinically meaningful additional bronchodilation of more than 60%. The bronchodilatory effects seen with the combinations were significantly larger than those of the standard treatment. As a secondary objective, the combination of RPL554 with the standard treatment caused a significant reduction in trapped air in the lung (residual volume) as compared to the standard treatment alone. This suggests that a treatment with RPL554 may reduce dyspnea. Furthermore no adverse events were recorded on vital signs, ECG parameters, or the gastro-intestinal.
Wichtiger Hinweis:
Bitte beachten Sie den Disclaimer/Risikohinweis sowie die Offenlegung möglicher Interessenskonflikte nach §34b WpHG /FinAnV auf unserer Webseite.