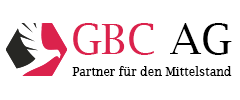 Greiffenberger AG
30.04.2014 - Equity Research Einzelstudie // kaufen
Researchstudie Anno - Greiffenberger AG - english - buy
| | |
| --- | --- |
| pdf | For the original study, please click here |
Unternehmen: Greiffenberger AG
ISIN: DE0005897300
Branche: Industrie-Maschinenbau-Technologie-Automotive
Rating: kaufen
Kurs bei Erstellung in €: 28.04.2014; 6,16
Kursziel in €: 9,80
Mögl. Interessenskonflikt gem. §34b Abs.1 WpHG und FinAnv: 5


By generating sales of €155.24 million in the fiscal year 2013, Greiffenberger AG was almost able to achieve the same result as in the previous year 2012, falling behind by 2%. Contrary to the two subsidiaries Eberle and BKP, the largest subsidiary ABM was able to continue the positive sales development of the preceding years.
The reduction in profitability in 2013 is partially based on one-off effects of €2 million in conjunction with the new plant in Poland and lower sales of the two subsidiaries Eberle and BKP. In 2013, the adjusted EBIT-Margin of ABM was closely to 7%. Consequently, ABM is making good progress reaching the intended margin-level of 8%, on a midterm perspective.
The balance sheet figures slightly improved in the fiscal year 2013. Despite
above average capital expenditures, Greiffenberger was able to reduce net debt by undertaking an efficient working capital management strategy. Due to the visible effects of the implemented arrangements, we expect the development to be sustainable.
For the fiscal year 2014, as well as for the subsequent years, we are convinced that Greiffenberger AG will improve its profitability and reach higher margin levels. Our forecast includes a rising EBITDA-margin in 2014 as well as in 2015 to a level of 9.3% and 10.0% respectively. Therefore, we expect a significant appreciation of equity along with an additional reduction of net debt.
For the shares of Greiffenberger AG, we increased our target price to
€9.80 (prior: €9.30), whereby the dilution due to the capital increase from
April 2014 is already taken into consideration. Based on the actual share
price, an upside potential of approximately 60 % can be derived. Based on
the significant underpricing, we assign a buy-rating to the shares of the
Greiffenberger AG.
Wichtiger Hinweis:
Bitte beachten Sie den Disclaimer/Risikohinweis sowie die Offenlegung möglicher Interessenskonflikte nach §34b WpHG /FinAnV auf unserer Webseite.