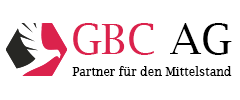 euromicron AG
19.08.2016 - Equity Research Einzelstudie // kaufen
Research Update – euromicron AG - english
| | |
| --- | --- |
| pdf | For the original study, please click here |
Unternehmen: euromicron AG
ISIN: DE000A1K0300
Branche: Industrie-Maschinenbau-Technologie-Automotive
Rating: kaufen
Kurs bei Erstellung in €: 7,16
Kursziel in €: 10,50
Mögl. Interessenskonflikt gem. §34b Abs.1 WpHG und FinAnv: 5a;5b;11


With sales revenues of €139.84 million, euromicron AG fell below the previous year's level by 10.8%. The Smart Buildings segment was primarily responsible for the decline. Sales performance remained subdued against the backdrop of the ongoing reorganisation of the largest subsidiary, euromicron Deutschland GmbH. In addition to strategic reasons, such as the rejection of risky large or-ders, a further reason for the modest sales performance was the continuation of legacy projects, which make a low or even negative contribution to profit. In the other two segments, the decline in sales was significantly more moderate. It should also be borne in mind that the discontinued operations contributed €6.31 million to sales in the previous year. Adjusted for these effects, organic sales declined by 7.1%.
Sales performance was also reflected in the earnings figures. Consequently, EBITDA was reported at -€3.46 million, after €2.65 million in the previous year. Adjusted for one-off restructuring expenses, the decline was somewhat more moderate. Nevertheless, even after adjustments, negative EBITDA of -€1.69 million was recorded. The decline in earnings was generated exclusively in the Smart Buildings segment, with a decrease of €5.03 million to -€2.44 million. In-creases in earnings were recorded in the other segments Critical Infrastructures and Distribution. Margins also increased year-on-year. The effects of the reor-ganisation are already clearly visible here and show the direction that euromi-cron AG can take after the reorganisation has been successfully completed.
Wichtiger Hinweis:
Bitte beachten Sie den Disclaimer/Risikohinweis sowie die Offenlegung möglicher Interessenskonflikte nach §34b WpHG /FinAnV auf unserer Webseite.