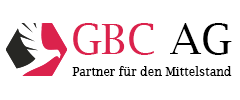 KPS AG
14.06.2017 - Equity Research Report (english) // hold
Research study (Update) – KPS AG - english
| | |
| --- | --- |
| pdf | For the original study, please click here |
Unternehmen: KPS AG
ISIN: DE000A1A6V48
Branche: Dienstleistungen
Rating: hold
Kurs bei Erstellung in €: 17,28
Kursziel in €: 18,00
Mögl. Interessenskonflikt gem. §34b Abs.1 WpHG und FinAnv: 5a;6a;7;11


In the first half of 2016/17, KPS AG was able to continue its dynamic growth and achieve a new revenue record. Revenue increased by 20.3% to €82.83 million and was therefore well on track in terms of the full-year forecast.
On the one hand the dynamic growth was due to the growth in business with existing customers in the transformation consulting sector, and on the other hand to the increasing international expansion. At segment level, revenue in the transformation consulting sector increased by 24.4% to €74.96 million. The most important customers continue to be from the consumer and trade sectors, which have been heavily affected by the megatrend of digitalisation. Due to the high demand in these sectors for KPS solutions, the consulting team has virtually had a full workload for years and a large number of freelancers have also been engaged.
On the earnings side, a new record was also achieved and EBIT increased by 17.8% to €12.49 million. Due to the international expansion and the larger organisational structures, costs were incurred which prevented even stronger earnings growth. However, the increasing industrialisation of the consulting approach should allow for significant scaling effects and margin improvements in the future.
To this end, we confirm our forecast and expect revenue of €164.25 million for financial year 2016/17 and €189.49 million for financial year 2017/18. We also expect KPS to achieve an EBIT of €25.77 million for 2016/17 and €30.38 million for 2017/18. In our view, KPS will continue to grow very dynamically and will be able to further develop its position as a European market leader in the field of transformation consulting for the consumer and trade sectors. The megatrend of digitalisation also plays a major role here and we expect excessive demand in this area in the future. In terms of margins, we assume that the industrialisation of the consulting approach will lead to further margin improvements and that the costs of further projects can be gradually reduced. In addition, we expect that the service and maintenance business in the products/licences segment will increase, which has exceptionally high margins due to the high proportion of recurring revenue.
KPS AG is generally very well positioned in the current market environment and uses its market position for further expansion purposes. More customers should be won by strategic branches abroad; in particular, the USA should produce significant revenue and earnings contributions in the next few years. In addition, we expect that the industrialisation of the consulting approach will lead to a disproportionate increase in earnings. On the basis of our DCF model, we have determined a target price of €18.00 per share and allocated a HOLD rating, given the current price of €17.28 per share.
Wichtiger Hinweis:
Bitte beachten Sie den Disclaimer/Risikohinweis sowie die Offenlegung möglicher Interessenskonflikte nach §34b WpHG /FinAnV auf unserer Webseite.