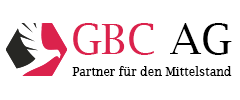 euromicron AG
20.08.2013 - Equity Research Einzelstudie // kaufen
Research Study update - euromicron AG - Buy
| | |
| --- | --- |
| pdf | For the original study, please click here |
Unternehmen: euromicron AG
ISIN: DE000A1K0300
Branche: Industrie-Maschinenbau-Technologie-Automotive
Rating: kaufen
Kurs bei Erstellung in €: 13.08.2013 - 16,60
Kursziel in €: 26,50
Mögl. Interessenskonflikt gem. §34b Abs.1 WpHG und FinAnv: 5


Following a weaker first quarter in 2013 it was possible for euromicron AG to grow considerably in the second quarter, and in particular to make significant progress regarding the margins situation. It was possible to significantly improve the EBITDA margins in the second quarter of 2013 in relation to both the previous quarter (Q1 2013: 8.0%) and the corresponding
quarter of the previous year (Q2 2012: 8.6%) to 9.6%. These figures reflect the first results of the integration measures which were carried out as well as the savings programme which was initiated. Their full effects will not, however, be seen until 2014 and thereafter.
At the same time, the structure and integration measures laid the groundwork for a successful implementation of Agenda 500. They have thus created the necessary conditions for the next phase of growth. Up to 2015, turnover should develop in the direction of the €500 million threshold, with the help of acquisitions. That would involve an EBITDA margin
at 8% to 11% of the target range.
The half-year figures for 2013 fall within the parameters of our expectations thanks to a good second quarter. On this basis we will state our assessments for both business years 2013 and 2014. We forecast a turnover for 2013 of €357.00 million and an EBITDA of €30.41 million.
On the basis of the current share price our evaluation figures indicate an undervaluation of euromicron shares. The price-earning ratio and the EV/EBITDA for the coming business year 2014 come to just 6.7% and 5.7% respectively. This is, according to our assessments, not appropriate given our present market positioning, our good track record in acquisitions,
and our high yields in the past.
We have slightly raised our share price target for 2014 on the strength of rollover from the new basis to €26.50 (previously: €25.50). We are therefore reiterating our recommendation to buy euromicron AG shares. Given the current share price a significant price potential of over 50% can be discerned.
Wichtiger Hinweis:
Bitte beachten Sie den Disclaimer/Risikohinweis sowie die Offenlegung möglicher Interessenskonflikte nach §34b WpHG /FinAnV auf unserer Webseite.