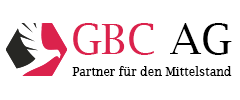 Impreglon SE
11.08.2008 - Equity Research Einzelstudie // kaufen
Research Report Update - Impreglon AG - Buy
| | |
| --- | --- |
| pdf | Get the original issue here |
Unternehmen: Impreglon SE
ISIN: DE000A0BLCV5
Branche: Industrie-Maschinenbau-Technologie-Automotive
Rating: kaufen
Kurs bei Erstellung in €: 09.08.2008 - 16,45
Kursziel in €: 19,58
Mögl. Interessenskonflikt gem. §34b Abs.1 WpHG und FinAnv: 5


Due to the acquisition of MBJ we have increased our estimates regarding
sales and EBITDA for the years 2008 and 2009. MBJ is a very profitable
company which had been acquired at a favourable price within the succession
planning. First half-year 2008 figures did not fully come up to our exptectations.
This was the result of the weak operating development of the subsidiary
Te Strake as well as the capacity increase. However, as the capacity increase
in the plants in Germany, UK, France and Hungary have been completed
sales and margins should rise again in the second half-year. Sales (MBJ
is not considered) are expected to come up to € 27.3m in the second halfyear
and thus should be avove the level of the first half-year 2008.
The calculation of the fair value of the Impreglon AG share has been positively
affected by the roll over of the price target basis (from 2008 to 2009) as
well as the favourable acquisition of MBJ. The negative effect on the fair value
was the higher WACC of 9.8% (previously: 9.6 %) as a result of the increased
risk free interest level.
We have calculated a fair value of the Impreglon AG share on basis of
2009 of € 19.58 (previously:€ 19.54). Based on the current price level,
this is a price potential of almost 20 %. Thus our rating for the impreglon
AG share continues to be BUY.
Wichtiger Hinweis:
Bitte beachten Sie den Disclaimer/Risikohinweis sowie die Offenlegung möglicher Interessenskonflikte nach §34b WpHG /FinAnV auf unserer Webseite.