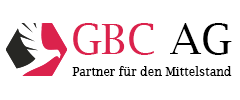 Greiffenberger AG
27.08.2014 - Equity Research Einzelstudie // kaufen
Research Report (Update) - Greiffenberger AG
| | |
| --- | --- |
| pdf | Get the original issue here |
Unternehmen: Greiffenberger AG
ISIN: DE0005897300
Branche: Industrie-Maschinenbau-Technologie-Automotive
Rating: kaufen
Kurs bei Erstellung in €: 26.08.2014; 4,73
Kursziel in €: 7,10
Mögl. Interessenskonflikt gem. §34b Abs.1 WpHG und FinAnv: 5


Valuation result
Discounting of future cash flows was carried out using the entity approach. We calculated the relevant costs of capital (WACC) at 9.04%. The resulting fair value per share at the end of the 2015 business year corresponds to a target price of EUR 7.10.
Therefore we reduced our price target from previously EUR 9.80 to EUR 7.10, due to the recessive operative development in the first half of 2014 and the reduced forecasts for 2014 and 2015. The dilution effect of the successful increase in shareholder equity performed in April 2014 is already considered here.
Wichtiger Hinweis:
Bitte beachten Sie den Disclaimer/Risikohinweis sowie die Offenlegung möglicher Interessenskonflikte nach §34b WpHG /FinAnV auf unserer Webseite.