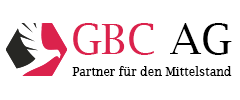 Greiffenberger AG
02.09.2016 - Equity Research Einzelstudie
Research Report (Update) - Greiffenberger AG - english
| | |
| --- | --- |
| pdf | For the original study, click here |
Unternehmen: Greiffenberger AG
ISIN: DE0005897300
Branche: Industrie-Maschinenbau-Technologie-Automotive
Kurs bei Erstellung in €: 1,19
Kursziel in €: suspended
Mögl. Interessenskonflikt gem. §34b Abs.1 WpHG und FinAnv: 5a;11


After the successful disposal of the ABM and BKP sub-groups, Eberle will remain as the sole subsidiary. Accordingly, the revenue of Greiffenberger AG will fall significantly to the level of around €45 million. In future, this means that the level of revenue will be signifi-cantly below historical values. We estimate that EBIT – before holding costs – will be in the range of between €1.5 million and €2.0 million.
The sale of ABM to the senata Group is still expected to be concluded in September. The consideration will consist primarily of the discharge of liabilities and restructuring costs. This should mean that the senata Group will assume the bank liabilities of ABM and finance the restructuring, outside the Greiffenberger Group. In our assessment, any purchase price paid in cash to Greiffenberger AG as part of the sale is therefore likely to play a minor role.
Even after the sale of ABM, there is still expected to be a relatively large level of debt in relation to the remaining business unit. However, there are plans to also negotiate the financing arrangements for the remaining Group within the sale of ABM in order to reach a viable solution that will make continued operations possible. It is currently not possible to forecast what the balance sheet structure will look like following the disposal of ABM, particularly in terms of debt.
Wichtiger Hinweis:
Bitte beachten Sie den Disclaimer/Risikohinweis sowie die Offenlegung möglicher Interessenskonflikte nach §34b WpHG /FinAnV auf unserer Webseite.