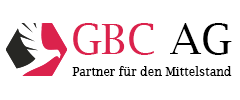 MagForce AG
19.05.2015 - Equity Research Einzelstudie // kaufen
Research Report (Initial Coverage) – MagForce AG - english - buy
| | |
| --- | --- |
| pdf | For the original study, please click here |
Unternehmen: MagForce AG
ISIN: DE000A1RFM03
Branche: Biotechnologie-Pharma
Rating: kaufen
Kurs bei Erstellung in €: 5.50
Kursziel in €: 13.20
Mögl. Interessenskonflikt gem. §34b Abs.1 WpHG und FinAnv: 5a,5b,11


The NanoTherm® therapy, developed by MagForce AG, has been approved in Europe for the treatment of brain tumours since 2010. With the anticipated clinical developments in prostate cancer in the USA, the company intends to acquire subsequent approval in the USA for treatment of this illness and therefore to cover indications featuring a significantly higher number of cases, and therefore entailing a higher sales and earnings potential. Furthermore, commercialisation for the treatment of brain tumours is to be established in Europe.
In NanoTherm® therapy, a dispersion of super-paramagnetic nanoparticles with an iron-oxide core is inserted into the tumour. An alternating magnetic field is created via the Nano-Activator® developed by MagForce AG, which activates the nanoparticles and therefore creates temperatures of up to 80°C. Depending on the temperature level and treatment duration, this thermotherapy results in the complete destruction of the tumour cells or in sensitisation for concomitant treatment (radiation/chemotherapy) without damaging the surrounding tissue. Especially in the two indications of brain tumours and prostate cancer, the standard treatment methods currently applied (surgery, radiation, chemotherapy) are associated with significant side effects. In contrast, the NanoTherm® therapy displays a high safety profile and its high degree of efficacy was proven in prior approval studies. An extension to the treatment of further solid tumours is a likely scenario.
Both indications, i.e. glioblastoma and prostate cancer, indicate a high market potential, whereby a significantly higher number of cases were reported for prostate cancer. This is based on an increasingly ageing population in the regions targeted by MagForce AG, i.e. Europe and the USA, with a disproportionately high risk of cancer-related diseases. Even with a low market coverage, the large population is reason enough for MagForce AG to expect significant sales and savings potential. Due to his extensive network in the Life Sciences sector, the Chairman of the Board, Dr Ben J. Lipps, would prove to be an important success factor.
Based on our corporate strategy, we established three significant revenue streams in cancer treatment: Brain tumours in Europe; glioblastoma in the USA and prostate cancer in the USA. Taking into consideration the fact that the NanoTherm® technology is classified as a medical device, a faster and more cost-effective approval procedure may be a possibility, especially in Europe. Several corporate measures (note: the extremely well-known technology investor Peter Thiel joined the American subsidiary MagForce USA, Inc. as an investor) formed the financial basis for the approval studies. Simultaneously, commercial treatment of the first patients commenced in Germany, meaning that first sales proceeds were generated in 2015.
Based on our forecasts, we expect an EBIT break-even in the 2017 financial year, which in turn allowed us to determine a fair value of €13.20 per share within the framework of the DCF model.
Wichtiger Hinweis:
Bitte beachten Sie den Disclaimer/Risikohinweis sowie die Offenlegung möglicher Interessenskonflikte nach §34b WpHG /FinAnV auf unserer Webseite.