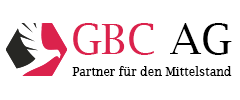 SYGNIS AG
08.11.2017 - Equity Research Einzelstudie // buy
Research Report (Anno) – SYGNIS AG - english
| | |
| --- | --- |
| pdf | For the original study, please click here |
Unternehmen: SYGNIS AG
ISIN: DE000A1RFM03
Branche: Biotechnologie-Pharma
Rating: buy
Kurs bei Erstellung in €: 1,49
Kursziel in €: 3,30
Mögl. Interessenskonflikt gem. §34b Abs.1 WpHG und FinAnv: 4;5a;6a;7;10;11


Organic and Acquisitive Growth in Sales and Results; Critical Mass Reached for Sales Success; High Upside Potential Present
SYGNIS AG further accelerated its ongoing acquisitive growth with its takeover of Innova Bioscience in 2017. It is anticipated that the acquisition of Cambridge (UK)-based Innova will result in an expansion of the product range in the protein marking field, a procedure of great significance in protein measurement. Based on its own data, Innova is one of the leading providers in the field, with a product spectrum of over 300 products (patented in 24 countries). With this acquisition, SYGNIS AG now clearly has much greater coverage of work flow in genetics and protein research.
With its Innova acquisition, SYGNIS AG is pressing forward with the acquisitive growth strategy that it began in financial year 2016. By taking over Expedeon Holdings Ltd., the company absorbed a business already active in the proteomics area, combining the two life science areas of genetics and proteomics. SYGNIS AG had already acquired C.B.S. Scientific, a system provider in electrophoresis, by the end of 2016.
Not least through the acquisition of Innova, SYGNIS AG has now reached a critical mass both in terms of product level and company size, enabling the company to participate in R&D-market potential. Additional potential lies particularly in the diagnostics area, especially in the increasing use of personalised medicine. A trend is basically becoming visible in which NGS (next generation sequencing) applications, and so also the technologies offered by SYGNIS AG, are increasingly shifting away from research into the high-volume clinical area.
Based on the increased market potential, the current strongly enhanced product range and the initial integration of Innova Bioscience Ltd., revenue in the range of €7-8 million will be achieved in this financial year, after revenue of €1.79 million in financial year 2016. In the first nine months of 2017 SYGNIS AG saw total revenue of €5.34 million (previous year: €0.98 million). We anticipate a sustained upward trend in revenue in the coming years, and predict revenue of €16.67 million in 2019.
Break-even should take place in 2018, as the extraordinary effects related to the acquisition will weigh down on results for this financial year. We foresee break-even as early as the fourth quarter of 2017 in operational cash flow.
On this basis, we have updated our DCF valuation model and established a new fair value of €3.30 per share (previously: €3.70). In particular, the capital increase carried out in relation to the Innova acquisition at a price of €1.38 and the effects from the related dilution effect will have a negative impact on share price. Altogether, the declared fair company value rose to €153.14 million (previously: €139.27 million). Based on the current price level of €1.49, our previously issued BUY rating remains unchanged.
Wichtiger Hinweis:
Bitte beachten Sie den Disclaimer/Risikohinweis sowie die Offenlegung möglicher Interessenskonflikte nach §34b WpHG /FinAnV auf unserer Webseite.