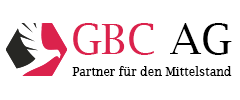 Greiffenberger AG
30.04.2015 - Equity Research Einzelstudie // kaufen
Research Report (Anno) – Greiffenberger AG - english - buy
| | |
| --- | --- |
| pdf | For the original study, please click here |
Unternehmen: Greiffenberger AG
ISIN: DE0005897300
Branche: Industrie-Maschinenbau-Technologie-Automotive
Rating: kaufen
Kurs bei Erstellung in €: 4,15
Kursziel in €: 7,10
Mögl. Interessenskonflikt gem. §34b Abs.1 WpHG und FinAnv: 5a;5b;11


Improvement and optimisation of the production processes and procedures were notable aspects of the past financial year 2014 for all divisions of Greiffenberger AG. In addition, the focus was on enhancing the value added and increasing product quality as well as expanding the product portfolio and the associated expansion of the market position.
Commissioning of the new plant in Lublin, Poland within the subgroup ABM (drive technology division) was successfully completed in 2014 and production was brought on stream successfully.
As a result of a weak second and third quarter and heterogeneous ordering behaviour of customers in the largest division, drive technology, the group recorded a fall in revenues of 1.9% to €152.23 million (previous year: €155.24 million).
At the same time, there was an increase in revenues in 2014 both in the metal band saw blades & precision strip steel division (Eberle) as well as in the pipeline renovation technology division (BKP).
Wichtiger Hinweis:
Bitte beachten Sie den Disclaimer/Risikohinweis sowie die Offenlegung möglicher Interessenskonflikte nach §34b WpHG /FinAnV auf unserer Webseite.