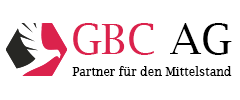 FinLab AG
30.05.2017 - Equity Research Report (english) // buy
Research Report (Anno) – FinLab AG - english
| | |
| --- | --- |
| pdf | For the original study, please click here |
Unternehmen: FinLab AG
ISIN: DE0001218063
Branche: Dienstleistungen
Rating: buy
Kurs bei Erstellung in €: 14,60
Kursziel in €: 18,50
Mögl. Interessenskonflikt gem. §34b Abs.1 WpHG und FinAnv: 5a;5b;6a;11


Once again FinLab AG has been able to present very satisfactory figures for FY 2016. The earnings per share (EPS) result has therefore increased substantially once again. After reaching a value of €1.44 per share in the previous year, it reached €3.08 per share in 2016. The Net Asset Value (NAV) also rose signifi-cantly by over 25 % to €14.79 in FY 2016.
The main driver of this continuing strong business development was good pro-gress by the portfolio companies. The interest in Deposit Solutions GmbH in particular was able to contribute substantially to performance. The company, which specialises in brokering overnight and time deposits, reached key mile-stones in 2016. For instance, the €1 billion threshold for deals was exceeded by the end of the year, a significant value in view of the short period of time since operations started. The capital increase that took place in June 2016 valued Deposit Solutions at over €100 million. The profit contribution to FinLab AG in 2016 was correspondingly strong.
Other investments also made substantial progress. Nextmarkets, for instance, also had a capital increase which attracted prominent investors. The fresh capi-tal will give the social trading platform a significant boost in 2017. The Kapilendo investment opened up new possibilities by collaborating with the real estate ex-perts Engels & Völkers. This collaboration provides private investors with the opportunity to invest in large real estate projects, something that has until now been the preserve of institutional investors. Given the potential for the develop-ment of a totally new market segment, we see great opportunities here.
FinLab AG has also been active with regard to new investments. Having al-ready bought another investment in 2016 with identification services specialist AUTHADA, another investment followed in early May 2017 with Fastbill GmbH. Fastbill carried out a seven-digit capital increase, in which a 7.8% investment was made. The company specialises in digitised solutions in the field of finan-cial management for small businesses and, since 2011, has built up a customer base of 40,000 small businesses and freelancers.
In total, FinLab AG has developed in a highly satisfactory manner in FY 2016 and clearly been able to improve the intrinsic value of its invest-ments. This was achieved despite the major investment in Heliad Equity Partners GmbH & Co. KGaA contributing no increase in value. However, there are dormant reserves in the investment in the listed company, since the valuation at FinLab was at market price. This was listed more than 30% below the NAV. Taking into account both these dormant reserves and the new investment in Fastbill, as well as the stable cashflows from the conventional financial services business, we established a fair value of €18.50 per FinLab share on the basis of our NAV valuation. We therefore raised our previous target price of €18.32 slightly. An unchanged high up-side potential remains for the share, so we confirm the BUY rating.
Wichtiger Hinweis:
Bitte beachten Sie den Disclaimer/Risikohinweis sowie die Offenlegung möglicher Interessenskonflikte nach §34b WpHG /FinAnV auf unserer Webseite.