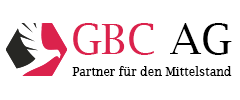 MyBucks S.A.
14.03.2018 - Equity Research Report (english) // buy
Research Note – MyBucks S.A. - english
| | |
| --- | --- |
| pdf | For the original study, please click here |
Unternehmen: MyBucks S.A.
ISIN: LU1404975507
Branche: Dienstleistungen
Rating: buy
Kurs bei Erstellung in €: 12,50
Kursziel in €: 23,25
Mögl. Interessenskonflikt gem. §34b Abs.1 WpHG und FinAnv: 5a;11


Revenue and earnings development 1st HY 2017/2018
MyBucks S.A. has continued its growth during the first six months of the current financial year 2017/2018 (end of financial year: 30 June). Revenue significantly increased by 18.1% to €29.01 million (1st HY 16/17: €24.56 million). Since the majority of the acquired opportunity companies were already included at the beginning of the past financial year 2016/2017, the achieved sales growth almost exclusively represents organic growth.
The strong growth in sales can be attributed to the expanded lending business, as during previous periods. Compared to the end of the financial year 2016/2017, the lending volume outstanding at the balance sheet date increased from €68.53 million to €73.64 million, which constitutes the basis for the increase in interest income. It represents approx 80% of total turnover.
Expanded sales are also reflected in the development of profits, with an increase in EBIT to €9.75 million (1st HY 16/17: €5.28 million). The turnaround of the added opportunity companies, which were not profitable at the time of acquisition, is especially noteworthy. The restructuring measures initiated during the previous year, accompanied by the corresponding special expenses, are therefore already bearing fruit. Accordingly, the opportunity companies made a positive profit contribution.
Wichtiger Hinweis:
Bitte beachten Sie den Disclaimer/Risikohinweis sowie die Offenlegung möglicher Interessenskonflikte nach §34b WpHG /FinAnV auf unserer Webseite.