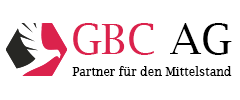 MPH Health Care AG
23.01.2018 - Equity Research Report (english) // buy
Research Note – MPH Health Care AG - english
| | |
| --- | --- |
| pdf | For the original study, please click here |
Unternehmen: MPH Health Care AG
ISIN: DE000A0L1H32
Branche: Biotechnologie-Pharma
Rating: buy
Kurs bei Erstellung in €: 3,49
Kursziel in €: 7,18
Mögl. Interessenskonflikt gem. §34b Abs.1 WpHG und FinAnv: 5a;6a;11


MPH Health Care AG is a Berlin-based company specialised in pharma and patient care. The strategic focus of the group of companies is on chronic illnesses and aesthetics. These segments are expected to take part of the future dynamic growth of the German healthcare market and generate corresponding growth. The listed subsidiary HAEMATO AG covers unpatented and patented medicines. The hospital segment, which focuses on cosmetic surgery, is bundled in the subsidiary M1 Kliniken AG. CR Capital Real Estate AG has been included in MPH's scope of consolidation since financial year 2015. The MPH Group will use the expertise of the CR Group to develop healthcare properties.
MPH AG changed its accounting methods at the end of financial year 2015 as an investment entity pursuant to IFRS 10. As a result, the group's associated companies have not been consolidated since then, but they are valued in accordance with the stock exchange listing and the participation rate in the financial assets. Potential profit components, such as dividend payments or the valuation of financial assets, are only included in the financial result.
The sum-of-parts valuation is based on the share portfolio reported by MPH AG at the balance sheet date 30/09/2017. The carrying amount of the three most important investments can be deduced from the fair value (DCF valuation). We determined the relevant fair values in separate research studies for HAEMATO AG (see research study dated 18/09/2017), CR Capital Real Estate AG (see research study dated 01/06/2017) and M1 Kliniken AG (see research study dated 16/10/2017).
In accordance with the sum-of-parts valuation method, the fair value per share amounted to EUR 7.18 (previously: EUR 6.18). The increase in the target price resulted exclusively from the higher valuation of the M1 Kliniken AG investment. In a separate research study (update) on M1 Kliniken AG dated 16/10/2017, we increased the fair value to EUR 16.15 (previously: EUR 11.90) based on higher forecasts and the first-time weighted inclusion of a market-oriented beta as the fundamental beta.
The MPH share price, currently EUR 3.49, is significantly below the determined intrinsic value of EUR 7.18, and we therefore assign the rating BUY.
Wichtiger Hinweis:
Bitte beachten Sie den Disclaimer/Risikohinweis sowie die Offenlegung möglicher Interessenskonflikte nach §34b WpHG /FinAnV auf unserer Webseite.