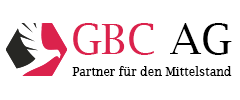 JDC Group AG
12.09.2017 - Equity Research Einzelstudie // kaufen
Research Note - JDC Group AG englisch
| | |
| --- | --- |
| pdf | Zur Originalstudie klicken Sie bitte hier |
Unternehmen: JDC Group AG
ISIN: DE000A0B9N37
Branche: Dienstleistungen
Rating: kaufen
Kurs bei Erstellung in €: 6,81
Kursziel in €: 10,25
Mögl. Interessenskonflikt gem. §34b Abs.1 WpHG und FinAnv: 5a;11


After half-year revenue figures developing at a regular pace over recent financial years, sales surged significantly in the current half year by 10.1% to €40.33 million (previous year: €36.62 million). This shows that the new business strategy introduced and implemented in the last reporting period has borne fruit. An important aspect of the current company strategy is the combining of conventional broker and customer activities with Fintech's internally developed solution "allesmeins", designed to achieve a notable increase
in contract density, with ensuing portfolio commissions.
In financial year 2016, JDC Group AG furthermore undertook the acquisition of a number of holdings in response to the predominant market trend toward consolidation of financial intermediaries, expanding its sales base inorganically. In the process, private customer insurance portfolios (195,000 customers), the online comparison platform "Geld.de" and parts of the private customer business of Aon Deutschland (20,000 policies) were acquired.
In particular this led to an absolute sales growth from €3.33 million to €11.68
million (previous year: €10.26 million) in the Advisortech segment, under which B2B activities (broker pool and platform division) were pooled.
Wichtiger Hinweis:
Bitte beachten Sie den Disclaimer/Risikohinweis sowie die Offenlegung möglicher Interessenskonflikte nach §34b WpHG /FinAnV auf unserer Webseite.