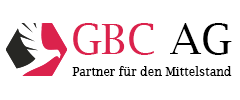 amp biosimilars AG
24.09.2015 - Equity Research Einzelstudie // kaufen
Research Note – amp biosimilars AG - english - buy
| | |
| --- | --- |
| pdf | For the original study, please click here |
Unternehmen: amp biosimilars AG
ISIN: DE00A0SMU87
Branche: Biotechnologie-Pharma
Rating: kaufen
Kurs bei Erstellung in €: 15,45
Kursziel in €: 40,30
Mögl. Interessenskonflikt gem. §34b Abs.1 WpHG und FinAnv: 5a;11


Performance in the first half of 2015 did not meet expectations
As expected, the operating performance of the first six months of 2015 at amp biosimilars AG represented a period without turnover, resulting in a net loss of €0.60 million. A decisive factor therein was expenditure in connection with the stock exchange listing carried out in the first half of 2015, as well as expenditure linked to the outlicensing of the first two biosimilar development projects.
An important milestone reached thanks to the out-licensing of two projects
In the first half of 2015, amp biosimilars AG was focussed on out-licensing projects as well as the developing and expanding of processes and the organisation. Our first ever out-licensing of two projects to a Chinese partner represented a particularly important milestone for us, and it shows the company's strategy which will also be applied to future projects, as they are to be out-licensed in an early stage of development. This brings the advantage that the comprehensive costs of clinical development are borne by the license partners.
Lower liquidity requirements due to early out-licensing
Building on the foundation established in the first six months of 2015, amp biosimilars AG is expected to be able to identify further development candidates. We expect to begin preclinical development of four additional biosimilars before 2017. The financial requirements of the company are considered as low in the context of early out-licensing.
Wichtiger Hinweis:
Bitte beachten Sie den Disclaimer/Risikohinweis sowie die Offenlegung möglicher Interessenskonflikte nach §34b WpHG /FinAnV auf unserer Webseite.