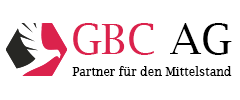 MagForce AG
03.06.2015 - Equity Research Einzelstudie // kaufen
Research Comment – MagForce AG - english - buy
| | |
| --- | --- |
| pdf | For the original study, please click here |
Unternehmen: MagForce AG
ISIN: DE000A1RFM03
Branche: Biotechnologie-Pharma
Rating: kaufen
Kurs bei Erstellung in €: 6,65
Kursziel in €: 13,20
Mögl. Interessenskonflikt gem. §34b Abs.1 WpHG und FinAnv: 5a;5b;11


Important milestone reached in the approval process in the USA; Investigational Device Exemption submitted as planned; market approval for the treatment of prostate cancer in the USA expected from mid-2017
According to company reports dated 21/05/2015, MagForce AG announced that it had submitted an Investigational Device Exemption (IDE) to the US American regulatory authority FDA. This completes the next significant step for the approval of NanoTherm® therapy for the treatment of prostate cancer patients in the USA.
The planned single-arm study is designed to proof the ablation of prostate cancer lesions (cancer-related tissue damage) is to be provided in up to 120 patients, whereby patient selection is based on the internationally recognized Gleason Score (values between 2 and 10), used to classify the extent and growth of the prostate tumor.
With the submission of the IDE to the FDA, MagForce AG entered the approval process according to plan. According to the FDA, the review process of application documents as well as the study approval for the medical device will take up to 180 days. In parallel, MagForce AG will take the necessary preparatory actions for the clinical trial phase. We can therefore assume that start of the registration study of NanoTherm® therapy will probably follow directly upon FDA approval of the IDE submission, i.e. shortly before the end of 2015. A period of approximately twelve months must be considered for the actual clinical trial with the primary endpoint of "ablation of prostate cancer lesions". Within this period, the patients will be treated at the study centres. We assume that, following a six-month period, additional biopsies could be taken to confirm the final study endpoint, so that the application for market approval could be submitted at the end of the upcoming financial year 2016.
As part of our research study (Initial Coverage) dated 19/05/2015, we have, as an important basis of our forecasts, assumed that marketing in the indication prostate cancer will commence from mid-2017. In this respect, the most recent corporate news confirms our prior assumptions and the filing of IDE submission to the FDA as planned has resulted in the reduction of the timing risk.
Based on our unchanged forecasts, we expect an EBIT break-even in the 2017 financial year and therefore confirm the fair value per-share of €13.20 determined in the DCF model and a "BUY" rating.
Wichtiger Hinweis:
Bitte beachten Sie den Disclaimer/Risikohinweis sowie die Offenlegung möglicher Interessenskonflikte nach §34b WpHG /FinAnV auf unserer Webseite.