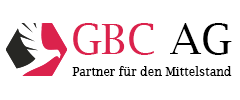 MagForce AG
16.08.2018 - Equity Research Einzelstudie // buy
Research Comment – MagForce AG - english
| | |
| --- | --- |
| pdf | For the original study, please click here |
Unternehmen: MagForce AG
ISIN: DE000A0HGQF5
Branche: Biotechnologie-Pharma
Rating: buy
Kurs bei Erstellung in €: 5,33
Kursziel in €: 15,80
Mögl. Interessenskonflikt gem. §34b Abs.1 WpHG und FinAnv: 5a;6a;11


Capital increase at US subsidiary secures financing of the clinical trial; price target and rating unchanged
In its company press release of 08/08/2018, MagForce AG announced the completion of a successful capital increase at the US subsidiary MagForce USA, Inc. By exercising 700,000 subscription rights, which were issued within the framework of a growth financing in 2014 and by subscription of 166,666 new shares, the US subsidiary is receiving gross issue proceeds in the amount of USD 9.0 million.
The potentially high-volume US activities of MagForce AG are bundled at the US subsidiary. A registration trial of focal ablation for prostate cancer is currently being conducted in the US, whereas the inclusion of the first patients already took place in July 2018. A total of up to 120 male patients will be included in the trial. Against this background, the current capital increase is, on the one hand, a key financing module of the clinical trial and, in our opinion, also proof of the major shareholders trust with regard to the successful development of the US market.
With the company press release, MagForce AG confirmed the trial schedule, according to which the start of the commercial treatment is expected by the end of 2019, after which the trial completion is to take place as of H2 2019. The clinical trial is currently being conducted at two treatment centres. At the start of the commercialisation phase, further treatment centres/urological practices are to be included, so that a comprehensive treatment should become possible in the US. The potential is huge. In the US, around 260,000 men become diseased with prostate cancer every year, whereby we can assume a significant increase in the annual number of cases over the next few years. By 2035, some 350,000 new cases a year are to be added. With a majority of these patients, who are experiencing only slow growth of the cancer cells, there is strong demand for focal treatment options such as the ones offered by MagForce.
The liquidity inflow at the MagForce subsidiary does not have a noteworthy influence on the DCF valuation model. Furthermore, the licensing schedule has been confirmed in the US, and for that reason we are keeping our valuation model and price target in the amount of EUR 15.80 unchanged. We continue to assign the BUY rating.
Wichtiger Hinweis:
Bitte beachten Sie den Disclaimer/Risikohinweis sowie die Offenlegung möglicher Interessenskonflikte nach §34b WpHG /FinAnV auf unserer Webseite.