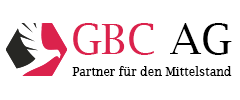 FinLab AG
30.06.2017 - Equity Research Report (english) // buy
Research Comment – FinLab AG - english
| | |
| --- | --- |
| pdf | For the original study, please click here |
Unternehmen: FinLab AG
ISIN: DE0001218063
Branche: Dienstleistungen
Rating: buy
Kurs bei Erstellung in €: 17,50
Kursziel in €: 20,00
Mögl. Interessenskonflikt gem. §34b Abs.1 WpHG und FinAnv: 5a;6a;11


Investment companies turn in very positive performances, fair value rises to € 20.00; BUY rating confirmed
In the past few weeks FinLab AG has reported on the success of its FinTech invest-ments. The very solid performance of the 12.9% stake in Deposit Solutions GmbH comes in as a top mention. Within this investment, the ZINSPILOT platform provides time deposit and savings offerings directly to German savers. This allows investors access from a single account to many offerings of various banks. According to a current company news release, within a very short period of time (launch: 2015) this platform acted as intermediary for more than two billion deposits with banks in other European countries. At the same time, this makes the FinLab investment one of the fastest growing FinTech companies worldwide.
In mid-June 2017, FinLab AG also reported on the successful introduction of the "Engel und Völkers Capital" crowd-investing platform, a joint venture between Kapilendo AG, an investment company in which FinLab holds a 19.1% stake, and Engels & Völkers, one of the top real-estate specialists in Germany. Combining the real estate expertise of Engels & Völkers with the technical know-how and platform of Kapilendo opens up opportunities for investing in attractive real-estate projects also possible with smaller amounts of investment. The platform will provide project financing for construction projects and land, with a guarantee of full financing for each project offered.
We have taken the opportunity of the most recent company news to update the valuation. In this respect, the success of the ZINSPILOT platform deserves particular mention. In our previous valuation, we had taken into account the investment in Deposit Solutions GmbH on the basis of the capital increase that took place in 2016, in which prominent investor Peter Thiel also invested. The valuation at the date of the capital increase, when ZINSPILOT showed a significantly lower level of deposits, was just over €100 million. According to the company, the strong dynamics signal a significantly higher market valuation level.
Based on this assumption, we estimate the current valuation of the deposit investment at a conservative amount of €160 million, an increase in the valuation of €7.74 million (12.9% stake) for FinLab AG, or approximately €1.50 per share. Accordingly, we are adjusting our previous fair value per share from €18.50 (see research report dated 30/05/2017) to €20.00. Based on the current share price of €17.50 (XETRA; 27/06/2017; 5:30 p.m.), our previously issued BUY rating remains unchanged.
Wichtiger Hinweis:
Bitte beachten Sie den Disclaimer/Risikohinweis sowie die Offenlegung möglicher Interessenskonflikte nach §34b WpHG /FinAnV auf unserer Webseite.