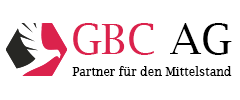 FinLab AG
26.03.2018 - Equity Research Report (english)
Research Comment - FinLab AG - english
| | |
| --- | --- |
| pdf | For the original study, please click here |
Unternehmen: FinLab AG
ISIN: DE0001218063
Branche: Dienstleistungen
Kurs bei Erstellung in €: 23,80
Kursziel in €: 30,65
Mögl. Interessenskonflikt gem. §34b Abs.1 WpHG und FinAnv: 5a;6a;11


NAV/share rose significantly in 2017, rising 41% from €14.79 to €20.83; planned launch of a fund (USD 100 million) with EOS.IO, thus strengthening the Asset Management
According to preliminary figures for 2017, FinLab AG has been able to match the record figures of the previous year. The main focus here is on the overall result of the company, which at €30.8 million (previous year: €32.2 million) was slightly below the previous year's level, but was well above our expectations. We believe that the main reason for this development is the very good price performance of the largest FinLab investment, Heliad Equity Partners GmbH & Co. KGaA, in which the company holds a 45.2% interest. The Heliad share price increased by 66.1% in 2017, which according to our calculations means that FinLab AG posted a price gain (financial result) of €16.8 million. In addition, the company benefited in particular from a higher valuation of its 11.9% holding in Deposit Solutions GmbH which, compared to the previous year, had doubled its valuation as part of a capital increase of USD 20.0 million. All in all, this led to another significant increase in equity (plus a capital increase of €5.85 million in 2017) to €103.9 million (31/12/16: €67.1 million), which corresponds to a current NAV/share of €20.83 (31/12/16: €14.79).
Based on the current Heliad NAV (€12.20; share price: €8.54), there are hidden reserves. In addition, FinLab has opened up to the blockchain and crypto currency market in recent months, but this is not yet fully reflected in the company valuation.
The company took an important step in this area, in creating a new fund together with the leading blockchain software EOS.IO. In this regard, FinLab AG has signed a letter of intent with EOS.IO to create and capitalise a fund of USD 100 million, based on the assumption that the majority of the funding should come from EOS.IO. FinLab AG should benefit from management fees but also from the development of the fund, depending on the contribution. The aim of the fund is to build and finance projects in Europe that can be integrated into the EOS Blockchain.
We will only consider the additional potential arising from the fund issue when capitalisation has taken place in our valuation model. With the publication of the annual report (12/04/18), we expect to carry out a reassessment of FinLab AG. As long as our target price of €30.65 remains valid, we continue to assign the BUY rating.
Wichtiger Hinweis:
Bitte beachten Sie den Disclaimer/Risikohinweis sowie die Offenlegung möglicher Interessenskonflikte nach §34b WpHG /FinAnV auf unserer Webseite.