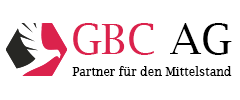 SYGNIS AG
08.10.2015 - Equity Research Einzelstudie // kaufen
Research Anno – Sygnis AG - english - buy
| | |
| --- | --- |
| pdf | For the original study, please click here |
Unternehmen: SYGNIS AG
ISIN: DE000A1RFM03
Branche: Biotechnologie-Pharma
Rating: kaufen
Kurs bei Erstellung in €: 2,60
Kursziel in €: 3,75
Mögl. Interessenskonflikt gem. §34b Abs.1 WpHG und FinAnv: 4;5a;11


Significant mid-term revenue and earnings potential expected from in-house distribution of the product pipeline; further products expected to be introduced in 2015/2016
In the previous financial year 2014, SYGNIS AG achieved a lower-than-expected revenue of EUR 0.39m (previous year: EUR 0.48m). A significant factor for overall revenue performance remaining below expectations was the so far low revenue contribution from the distribution of QualiPhi®. As part of the out-licensing to Qiagen, the sale of QualiPhi® in 2014 only generated a small amount of revenue and the expected revenue momentum has not materialised.
As a result, SYGNIS AG realigned its corporate strategy for 2014. While out-licensing of the product pipeline was previously a major focus, the future focus will be on in-house marketing. The aim is to more intensively exploit marketing opportunities and therefore reduce dependencies on licence partners. As such, in the current financial year 2015, the first two of the SYGNIS product families, TruePrimeTM and SunScriptTM, were introduced into the market. In conjunction with its in-house marketing strategy, distribution activities were intensified. In addition to the expansion of its in-house distribution, a range of non-exclusive distribution partnerships were concluded. In addition to Germany, distribution partnerships currently cover Spain, France, Belgium, Canada, the UK, Australia, China, Taiwan, Finland Ireland and Japan, the world's second-largest life science products market.
Further kits within the first two product families are planned for introduction in the current financial year. Consecutively, new products are being specially developed for the high-volume hospital segment and will also be introduced into the market within the next 12 months. In terms of products, the most significant revenue contributions should be generated from the distribution of TruePrimeTM, SunScriptTM and the new products for the hospital segment. Given a typical preliminary phase of around six months, we forecast a continuously low revenue of EUR 0.70m (previously: EUR 2.06m) for the current financial year 2015. We forecast significant revenue contributions in 2016 (EUR 2.75m) and in 2017 (EUR 4.80m).
In full-year terms, we expect the operating break-even point (in terms of EBIT) to be achieved in financial year 2017. Generally, we assume a disproportionately low increase in operating costs and a reduction in research expenses and administration costs.
Using a DCF model, we have determined a fair value per share of EUR 3.75 (previously: EUR 4.05). Given the current share price of EUR 2.60, there is high upside potential and we have therefore issued a BUY rating.
Wichtiger Hinweis:
Bitte beachten Sie den Disclaimer/Risikohinweis sowie die Offenlegung möglicher Interessenskonflikte nach §34b WpHG /FinAnV auf unserer Webseite.