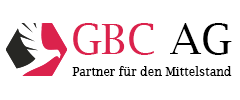 euromicron AG
11.04.2014 - Equity Research Einzelstudie // kaufen
Research Anno - euromicron AG - Buy
| | |
| --- | --- |
| pdf | For the original study, please click here |
Unternehmen: euromicron AG
ISIN: DE000A1K0300
Branche: Software-IT-Medien
Rating: kaufen
Kurs bei Erstellung in €: 08.04.2014; 12,60
Kursziel in €: 21,50
Mögl. Interessenskonflikt gem. §34b Abs.1 WpHG und FinAnv: 5


The gross profit declined disproportionately during the just ended 2013 financial year to EUR 157.27 million compared to EUR 161.58 million for the prior year. The decrease was primarily due to special effects from project valuations of nearly EUR 5.0 million which are largely reflected in material expenses. Amongst other things, this was caused by higher employee turnover, in particular in the segment "Süd" which led to several
projects being concluded at a loss. By contrast, synergy effects from the newly established central purchasing function had a positive effect on the gross profit margin.
Furthermore, declining gross profit is attributable to lower internally produced and capitalised assets (2013: EUR 3.1 million compared to EUR 5.6 million) as well as lower other operating income of just under EUR 1.0 million. During the prior year, production operations such as MICROSENS, ELABO and euromicron Werkzeuge, developed a series of new products which resulted in higher internally produced and capitalised assets.
Personnel expenses increased disproportionately during the 2013 reporting period to EUR 99.18 million following EUR 93.59 million during the prior year. This was, on one hand, attributable to consolidation effects. During the prior year, RSR Datacom, as well as Stark- und Schwachstrommontage, had not yet been consolidated for the entire year. The number of employees increased to 1,741 as at the end of December 2013 (prior year: 1,699). It must be noted in this regard that around 80 new employees were added
as a result of the acquisition of ATECS and SIM. On balance, headcount declined by around 40 employees. Associated one-time expenses were incurred in the course of restructuring. On the whole, the company reported integration expenses of around EUR 5.5 million (prior year: approx. EUR 4.4 million) which is primarily included within personnel expenses. In addition, new employees were hired in the course of the expansion of
euromicron networks and the Competence Center.
Earnings before interest, taxes, amortisations and depreciations (EBITDA) were EUR 14.41 million. Our expectations were thus not met. As mentioned above, extraordinary expenses associated with integration measures as well as project valuations amounted to more than EUR 10 million. The cost budgets were also set with higher growth in mind so that this likewise had a negative impact on EBITDA. Amortisation increased by some EUR 1.1 million to EUR 4.6 million during 2013 primarily due to higher internally produced
and capitalised assets.
Wichtiger Hinweis:
Bitte beachten Sie den Disclaimer/Risikohinweis sowie die Offenlegung möglicher Interessenskonflikte nach §34b WpHG /FinAnV auf unserer Webseite.