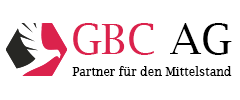 FinTech Group AG
18.07.2016 - Equity Research Einzelstudie // kaufen
GBC Research Comment – Fintech Group AG - english
| | |
| --- | --- |
| pdf | For the original study, please click here |
Unternehmen: FinTech Group AG
ISIN: DE0005249601
Branche: Dienstleistungen
Rating: kaufen
Kurs bei Erstellung in €: 15,975
Kursziel in €: 29,00
Mögl. Interessenskonflikt gem. §34b Abs.1 WpHG und FinAnv: 5a;5b;6a;11


In H1 2016, FinTech Group AG continued its impressive performance following the rea-lignment of its business model. The company improved all key performance indicators in the first few months of the current year. For example, the number of customers was increased to nearly 194,000. Therefore our expectation for the full year, which was around 211,000 customers, now appears to have been conservative.
FinTech Group AG also made a significant leap forward in terms of customer assets under management, which stood at €9.42 billion at the end of June 2016, more than 60% higher than at the end of FY 2015. It is now therefore strongly assumed that the €10 billion mark in customer assets under management will be exceeded later in the year.
Wichtiger Hinweis:
Bitte beachten Sie den Disclaimer/Risikohinweis sowie die Offenlegung möglicher Interessenskonflikte nach §34b WpHG /FinAnV auf unserer Webseite.