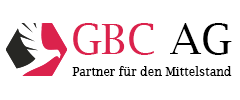 SYGNIS AG
06.03.2017 - Analyst Interview (english) // buy
GBC Executive interview – SYGNIS AG - english
| | |
| --- | --- |
| pdf | For the original study, please click here |
Unternehmen: SYGNIS AG
ISIN: DE000A1RFM03
Branche: Biotechnologie-Pharma
Rating: buy
Kurs bei Erstellung in €: 1,70
Mögl. Interessenskonflikt gem. §34b Abs.1 WpHG und FinAnv: 4;5a;5b;6a;7;10;11


The past financial year was affected by the acquisitions of the proteomics specialist Expedeon Holdings Ltd. and lately of the US electrophoresis supplier C.B.S. Scientific. In addition to that the company has introduced a series of very promising products into the market. GBC-Analyst Cosmin Filker talked to the SYGNIS-CEOs Pilar de la Huerta and Dr. Heikki Lanckriet about the potential of the two acquisitions and the product pipeline.
GBC AG: In July 2016 SYGNIS AG announced the acquisition of Expedeon Holdings Ltd. At the time of acquisition the focus was, besides the expansion of the product range, especially on possible synergy effects as well on the use of Expedeons sales channels. Have the expectations regarding the integration of
Expedeon been fulfilled?
Pilar de la Huerta: Our expectations have been fully fulfilled. The integration of Expedeon was completely done by November 2016, which was a challenging issue as we had to train all Expedeon sales force into our technology, move all our manufacturing to Cambridge, integrate all our administration processes and optimize all of our back office structure. At the end of 2016 all these processes were completed and we produced immediate synergies in the expenses side, reducing the combo structure in more than half a million Euros. This impact will be seen during 2017 as in 2016 we had to afford severances and several payments due to this restructuration process. Regarding the revenues, Expedeon sales force has a high level of experience and knowledge to understand quick and deep our technology. The training process has been completed and we are seeing how sales grew during the last months of 2016 and how they are performing in line with our expectations during the first months of 2017.
GBC AG: The San Diego based C.B.S. Scientific has been acquired by the end of 2016 and thus expanded the product range by including the area of electrophoresis. How is this new area related to the already covered business areas genomics and proteomics?
Dr. Heikki Lanckriet: CBS has a very strong track record in electrophoresis, a technique used to separate biomolecules such as DNA and protein by using an electric field. In fact electrophoresis is actually used for DNA sequencing and DNA mutations detection applications. Electrophoresis also became a core area of expertise of Sygnis through the acquisition of Expedeon, however, whereas Sygnis' electrophoresis products are mainly high margin consumable products for protein based applications, CBS' product range is more focused on devices for both DNA and protein application. Hence it is clear that the companies' product offering is very well aligned and of a synergistic nature and that this acquisition fits in targeted workflow expansion philosophy by building a coherent product offering.
GBC AG: What synergy effects do you expect from this acquisition?
Dr. Heikki Lanckriet: The CBS acquisition provides us with clear synergies in the product offering as explained before but there are also additional synergies in the sales channels. CBS has strong relationships with key international distributors such as VWR and Fisher Scientific. Discussions are already on the way to extend our offering through these sales channels which are expected to have a positive impact on revenue and brand recognition. Additionally the Sygnis sales infrastructure will also be leveraged to drive growth of the CBS product range. Furthermore there are substantial operational cost synergies to be gained by merging the Sygnis office in San Diego with the CBS facility nearby. This process is expected to be completed by end of Q2 and we expect to see the cost benefits as early as Q3 2017.
GBC AG: C.B.S. Scientific is already profitable. What does this acquisition mean for the operational development of SYGNIS AG?
Dr. Heikki Lanckriet: Our objective to reach the operational break-even position by end of 2017 remains unchanged. Whilst CBS is already profitable, the merger and integration costs will somewhat dampen the impact on the P&L in the first half of 2017. Furthermore I must stress the importance of continued investment in sales and marketing. Our Trueprime DNA amplification technology is truly an amazing technology however any innovative, new product requires a high quality sales and marketing infrastructure to become widely adopted. The projected cash flows from the CBS acquisition will support our operational development and assist us with extracting the potential from our world class product and technology offering and we expect the CBS acquisition to deliver a positive contribution towards our break-even position in the second half of the year.
GBC AG: The launch of the TruePrimeTM Liquid Biopsy Kit also took place at the end of 2016, by which the liquid biopsy market can be now addressed. What is the competitive situation in this field and what are the market potentials in this sub segment of the diagnostics market?
Dr. Heikki Lanckriet: Liquid biopsy is a fast growing emerging field with lots of large players entering into this potentially lucrative market segment. Illumina for instance, through its spin-out Grail, plans to spend over $1B in early stage cancer detection using liquid biopsy approaches. In my mind there is no question that clinical diagnostics, and in particular cancer diagnosis and monitoring will move towards liquid biopsy methods as these techniques become more established. The market potential for a disruptive liquid biopsy technology, as we believe Sygnis' Trueprime LB represents, is therefore enormous. Early diagnosis is critical when it comes to cancer so techniques which can accurate amplify the tiniest amount of DNA to levels where detection and analysis becomes possible are likely to become the future gold standard. These two crucial aspects: sensitivity and accuracy are exactly where Sygnis's technology excels. Hence we believe that the company is well positioned to become successful in the liquid biopsy field.
GBC AG: Recently, the introduction of the bioinformatics service platform TrueHelix was announced, allowing SYGNIS customers to check their samples for potential contamination. How does TrueHelix work and what are the additional potentials emerging from the entry in the NGS user market?
Dr. Heikki Lanckriet: TrueHelix is our bioinformatics platform where we intend to offer a suite of tools to assist our customers with the analysis of their sequences. Whilst amplifying and sequencing DNA are complex processes, data analysis of NGS sequences is equally challenging. The first tool we launched, TruePure, is designed to enable customers to search for sources of contamination in their sample. Once a customer has uploaded his sequence to our servers in Germany, our algorithms search for contaminating sequences and report this back to the customer via email. It's a fully automated service that runs 24/7. Our main ambition for our bioinformatics platform is to create additional visibility and brand awareness for Sygnis and its Trueprime products range whilst supporting our customers in the final stages of their NGS experiment. Moreover it fits in our workflow philosophy to add value at every stage in the NGS process.
GBC AG: In the quarterly report as of 30/09/2016 you forecasted to reach the break even on a quarterly basis by the end of 2017. Is this forecast still valid?
Pilar de la Huerta: Yes, we still aim to become break even in Q4 2017. To some extent we need to balance our drive to reach break-even with our ambition for continued strong double digit revenue growth, however we strongly believe the break-even position is achievable with the current business plan and we aim to reach increased profitability the following year.
GBC AG: Mrs. Pilar de la Huerta, Mr. Dr. Heikki Lanckriet, thank you for the interview.
Wichtiger Hinweis:
Bitte beachten Sie den Disclaimer/Risikohinweis sowie die Offenlegung möglicher Interessenskonflikte nach §34b WpHG /FinAnV auf unserer Webseite.