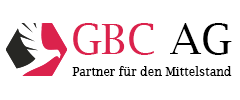 M1 Kliniken AG
14.03.2017 - Analyst Interview (english)
GBC Executive interview – M1 Kliniken AG - english
| | |
| --- | --- |
| pdf | For the original study, please click here |
Unternehmen: M1 Kliniken AG
ISIN: DE000A1RFM03
Branche: Biotechnologie-Pharma
Kurs bei Erstellung in €: 9,15
Mögl. Interessenskonflikt gem. §34b Abs.1 WpHG und FinAnv: 5a;5b;11


As specialist for cosmetic medical treatment, M1 Kliniken AG runs a cosmetic surgery clinic in Berlin and additionally owns another 13 centres of expertise located throughout Germany. In the recent years, the M1 Group has achieved a remarkable growth in the direct payer market for medical services; a quintuple increase of the turnover within four fiscal years has made M1 Kliniken AG a leading provider. The company plans to open further locations and thus continue the high growth dynamic. GBC analyst Cosmin Filker spoke with M1 Chairman Patrick Brenske about the future potentials of M1 Kliniken AG.
"GBC AG: Mr. Brenske, the M1 Group has strongly grown during the past fiscal
years, continuously expanding its market share in the field of cosmetic treatments in Germany. What were the crucial factors for the company's dynamic growth?

Patrick Brenske: Firstly, there is the extension of our operating capacities from one to six operating rooms and the increase of the number of our centres of expertise in Germany from six to twelve within the last year. Furthermore, targeted marketing allowed us to increase distinctly the level of awareness of the M1 Med Beauty brand. The average number of customer enquiries per day increased from approx. 100 at the beginning of 2016 to over 1,000 at the end of 2016.

GBC AG: What distinguishes you from your competitors?

Patrick Brenske: M1 regards itself as the price and quality leader. This seems to be contradictory but, in our opinion, it is not. The quality of our medical services has top priority. This is what we want to offer for the best possible price. Qualified medical specialists exclusively render the medical services, and we only use high-quality products made by well-known manufacturers. We carry out operations in our own, state-of-the-art
specialist hospitals. Among other things, as the biggest provider the economies of scale and optimised procedures allow us to offer attractive prices. Thus, we are able to address a distinctly wider range of customers than our competitors can."…
Wichtiger Hinweis:
Bitte beachten Sie den Disclaimer/Risikohinweis sowie die Offenlegung möglicher Interessenskonflikte nach §34b WpHG /FinAnV auf unserer Webseite.