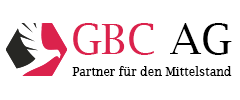 EYEMAXX Real Estate AG
11.03.2016 - Credit Research Einzelstudie // kaufen
Credit Research – EYEMAXX Real Estate AG - english
| | |
| --- | --- |
| pdf | For the original study, please click here |
Unternehmen: EYEMAXX Real Estate AG
ISIN: DE000A2AAKQ9
Branche: Immobilien
Rating: kaufen
Kurs bei Erstellung in €: 7.00 % (Coupon)
Mögl. Interessenskonflikt gem. §34b Abs.1 WpHG und FinAnv: 4;5a,5b;6a;11


The secured corporate bond is particularly convincing, because of the solid business development in combination with the well-filled project pipeline
The EYEMAXX Real Estate AG is currently in the process of issuing a secured 7.0% corporate bond, to refinance two outstanding bonds issued 2011 and 2012. According to the corporate bond prospectus, the majority of the net proceeds is used for the redemption of the 7.50% corporate bond (2011/2016) and the 7.75% corporate bond (2012/2017). Both outstanding corporate bonds together are currently valued at €24.58m.
The comprehensive security concept grants first-class collaterals valued at €24.63m and secondly accessory securities valued at €10.28m, which will be pledged as security. In total, the planned corporate bond volume of €30m will be secured by €34.92m of collaterals.
The EYEMAXX Real Estate AG uses the corporate bonds to finance it's real estate projects. EYEMAXX focuses on project development primarily in the area of commercial properties (retail centers, logistics properties, 'Taylormade Solutions') in Austria, Germany and in the SEE / CEE region. Since 2014, EYEMAXX also develops residential properties and nursing homes in Germany and Austria. Since 2006, EYEMAXX has finalized projects with a total of over €230m. Additionally, EYEMAXX has built up a real estate portfolio, with a total of 13 properties that generate an annual rental income of approximately €3.9m. Only recently, in February 2016, the property portfolio has been significantly expanded through the acquisition of fully let logistics properties with an effective area of 42,500 sqm.
The current project pipeline has a project volume of around €200m. The projects are structured in special purpose vehicles that are financed between 70 % – 80 % through non-recourse bank loans, which allows EYEMAXX to realize high investment volumes through leverage. The equity of the special purpose vehicles can be provided either through internal financing (using cash flows from the sale of completed projects), equity financing (capital increase) or debt financing (bank or partner loans at holding level, or corporate bonds).
Based on the current project pipeline, and also taking the real estate portfolio into account, we expect total sales of €17.44m (FY 15/16e), €19.75m (FY 16/17e), and €21.15m (FY 17/18e). EYEMAXX Real Estate AG has generally a high EBIT margin, because most costs already are incurred in the project companies. Hence, for the coming fiscal years, we expect the EBIT margin to be consistently above 55%. Based on the increasing overall performance and an associated improvement in EBIT, the relevant credit metrics for bond holders should gradually improve.
The 7.0% corporate bond is offered for subscription from the 08/03/2016 on and according to our market comparison as well as taking the Creditreform bond rating (BBB) into consideration, we rate the corporate bond as "Outstandingly attractive". Both the collateral security concept of the corporate bond and the solid balance sheet in combination with the companies' consistently positive development are important factors for us to award the best investment opinion (5 GBC falcons).
Wichtiger Hinweis:
Bitte beachten Sie den Disclaimer/Risikohinweis sowie die Offenlegung möglicher Interessenskonflikte nach §34b WpHG /FinAnV auf unserer Webseite.