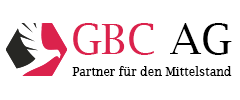 euromicron AG
14.08.2014 - Equity Research Einzelstudie // kaufen
Researchstudie Comment – euromicron AG - Buy
| | |
| --- | --- |
| pdf | For the original study, please click here |
Unternehmen: euromicron AG
ISIN: DE000A1K0300
Branche: Industrie-Maschinenbau-Technologie-Automotive
Rating: kaufen
Kurs bei Erstellung in €: 13.08.2014; 12,60
Kursziel in €: 21,50
Mögl. Interessenskonflikt gem. §34b Abs.1 WpHG und FinAnv: 5


· In Q2 2014, euromicron AG achieved a respectable growth in turnover of 8.4%. The upward trend in turnover also continued compared with the previous quarter. The WAN services segment, which enjoyed a growth rate of approximately 14% in the first six months of 2014, must be particularly emphasized in this regard. In Q2 2014, it was also possible to achieve progress compared with the previous quarter in terms of earnings. Here, the EBIT amounted to €3.2 million, following on from a figure of €2.3 million in Q1 2014. We regard this development as positive, even against the background of higher depreciations and lower internally produced and capitalized assets. Furthermore, a strain was placed on the result due to integration costs amounting to approximately €2.6 million.
· In the first six months of 2014, it was possible to improve the capital ratio slightly to approximately 39%. By contrast, net indebtedness increased considerably in the first half of 2014 as a result of an increase in net working capital. This can be attributed, on the one hand, to the seasonal nature of euromicron AG's business model and, on the other, to a clear reduction in the factoring volume in the first half of 2014.
· With the submission of the interim report 2014, we have confirmed our estimates for the current financial year 2014. These estimates make provision for a growth in turnover to €348 million and an EBIT in the amount of €12.7 million. Against this background of respectable figures for the first half of 2014 and the stronger performance in the second half of the year that is anticipated, we assess the forecasts as being clearly achievable.
· In our estimation, a continuous improvement in the margin situation over
the coming years has still not been taken into account in any way in the
current share price. Following the obvious adjustment to the forecast in
2013, the first half of 2014 is a step along the path to rebuilding lost confidence. Based on our DCF [discounted cash flow] model, euromicron AG's
share price has been significantly undervalued. We see the target price as
being unchanged at €21.50. With this we are confirming the "Buy" rating.
Wichtiger Hinweis:
Bitte beachten Sie den Disclaimer/Risikohinweis sowie die Offenlegung möglicher Interessenskonflikte nach §34b WpHG /FinAnV auf unserer Webseite.