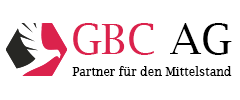 Neovacs S.A.
19.07.2016 - Equity Research Einzelstudie // kaufen
Research Report (Initial Coverage) - Neovacs S.A. - english
| | |
| --- | --- |
| pdf | For the original study, please click here |
Unternehmen: Neovacs S.A.
ISIN: FR0004032746
Branche: Biotechnologie-Pharma
Rating: kaufen
Kurs bei Erstellung in €: 0,86
Kursziel in €: 2,90
Mögl. Interessenskonflikt gem. §34b Abs.1 WpHG und FinAnv: 5a;5b;11


Neovacs S.A., a biotechnology company based in France, focuses on the development of what are known as kinoids, which are used for the treatment of autoimmune and inflammatory diseases. Within the Kinoid platform, which was developed within the company, interferon alpha kinoid (IFNα kinoid) has progressed the furthest towards clinical approval for the two indications SLE (systemic lupus erythematosus) and DM (dermatomyositis). Further products based on Kinoid technology which could address autoimmune diseases are currently in preclinical development and represent possible upside potential.
It is assumed that both autoimmune diseases DM and SLE are caused by the dysregulation of the cytokine IFNα. Neovacs' technology addresses IFNα with the aim of neutralising the overproduction of IFNα, thereby bringing the immune system back into balance. The Neovacs kinoid can be used to trigger a highly targeted immune response without the addition of foreign antibodies. High effectiveness and the absence of rejection reactions (with no loss of efficacy) have both been observed in previous studies. With regard to Belimumab (trade name Benlysta®), which is currently the only approved drug for the treatment of SLE, doubts have been cast about the additional benefit of this comparatively expensive active substance. Life-threatening side effects have also been observed.
The Neovacs drug is currently being researched in a clinical study IIb (SLE) in 19 countries (Europe, Asia, Latin America and the USA) with 178 patents. We expect the first results to be available in the summer of 2017. In parallel, a licensing agreement has also been concluded with Chong Kun Dang (CKD) Pharmaceutical Corp. for the South Korean market. There is a high chance that SLE will be categorised as a rare disease (orphan disease) in South Korea, which would enable faster marketing approval and omit the lengthy periods of time and high costs associated with trial phase III. The indication DM may achieve global orphan disease status, which is characterised by a significantly lower prevalence, although we expect faster global marketing authorisation here. A clinical phase I/IIa trial is expected to start here in 2016.
We expect marketing revenues to be generated for the first time in 2018 (SLE – South Korea). While we anticipate that the marketing approval for the indication DM will be granted in 2020, global marketing for the indication SLE is likely to start in the 2022 financial year. Initially, we have conservatively assumed a small market share. Fundamentally, the IFNα kinoid should generate a lot of attention and, therefore, high potential demand, particularly considering the lack of medication available for the incurable diseases SLE and DM.
Within the scope of the DCF valuation model, we calculated a fair value of €2.90 per share and, on the basis of the current price level of €0.86, have issued a BUY rating. We have taken the existing marketing risk of phase II products into account with a valuation allowance of 77.2%. During a meta-analysis, it was noted that 77.2% of drugs in phase II studies do not achieve market approval. Once clinical progress is recorded, we will reduce the risk discount correspondingly.
Wichtiger Hinweis:
Bitte beachten Sie den Disclaimer/Risikohinweis sowie die Offenlegung möglicher Interessenskonflikte nach §34b WpHG /FinAnV auf unserer Webseite.