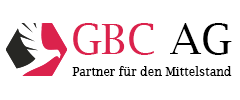 MyBucks S.A.
26.06.2017 - Equity Research Report (english) // buy
Research Report (Initial Coverage) – MyBucks S.A. - english
| | |
| --- | --- |
| pdf | For the original study, please click here |
Unternehmen: MyBucks S.A.
ISIN: LU1404975507
Branche: Dienstleistungen
Rating: buy
Kurs bei Erstellung in €: 15,50
Kursziel in €: 27,60
Mögl. Interessenskonflikt gem. §34b Abs.1 WpHG und FinAnv: 5a;11


Fintech specialist for the African market; Innovative approach generates high demand; Dynamic revenue and earnings growth expected; High share price potential expected
MyBucks S.A. is a Fintech company which makes it possible for Sub-Sahara customers to access financial products and services using modern technology. In this region targeted by the company, around 80% of the population has no physical access to financial products. However, there is a great deal of online availability, meaning that this gap can be filled through technological solutions. In principle, digital applications have proved to be an important part of financial inclusion in the Sub-Saharan region. With its technological solutions, MyBucks has, from an early stage, been playing an important role in this high-growth market environment.
Under the brand GetBucks, the company offers non-secured loans to customers from the low and medium income sector online. In addition, customers can also make use of different financial services. Furthermore, in selected countries, insurance solutions are offered under the brand name GetSure. With the acquisition of credit institutions in the current financial year 2016/17, MyBucks is also starting to offer banking services.
The proprietary technology, which allows customers to obtain a credit decision in the space of just a few minutes, constitutes the basis for MyBucks' business operations. A self-developed scoring model is used for this, which helps to calculate the respective individual interest rate or maximum loan amount. MyBucks customers can make use of the company's services in various ways. The focus is on mobile access via the GetBucks app which, according to official data, has been downloaded between 10,000 and 50,000 times.
In previous financial years, the company has managed to expand its loan book significantly. As of the last balance sheet date (31/12/16), the credit volume had reached €77.19m, compared with a credit volume of €36.20m at 30/06/16. This is reflected in a CAGR of over 130% over the previous financial years. Most recently, the cost situation and thus the earnings potential of MyBucks has been shaped by various special factors (investments aimed at expansion, IPOs, inorganic growth).
Taking into account the corporate strategy, which provides for further regional ex-pansion, the increase in market share, and especially the expansion of low-interest financial resources for the granting of credits, we expect growth to continue. Given a steady increase in the volume of financing and the loan book, we anticipate an increase in revenues of up to €128.70m (FY 2018/19) and also a rise in the return on sales to a substantial 18.6% (FY 2018/19). This is the basis for our valuation
approach, which uses a residual income model.
As part of the residual income model, we calculate a fair value per MyBucks share of €27.60. Based on the current share price of €15.50, this results in a share price potential of over 78% and therefore we are including MyBucks as a new entry in the research coverage with a Buy rating.
Wichtiger Hinweis:
Bitte beachten Sie den Disclaimer/Risikohinweis sowie die Offenlegung möglicher Interessenskonflikte nach §34b WpHG /FinAnV auf unserer Webseite.