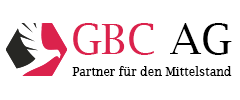 amp biosimilars AG
13.07.2015 - Equity Research Einzelstudie // kaufen
Research Report (Initial Coverage) – amp biosimilars AG - english- buy
| | |
| --- | --- |
| pdf | For the original study, please click here |
Unternehmen: amp biosimilars AG
ISIN: DE00A0SMU87
Branche: Biotechnologie-Pharma
Rating: kaufen
Kurs bei Erstellung in €: 18,50
Kursziel in €: 40,30
Mögl. Interessenskonflikt gem. §34b Abs.1 WpHG und FinAnv: 5a;5b;11


The biosimilars market is set to expand rapidly and amp biosimilars AG is in a very promising position to take advantage of the expected market growth
With its focus on developing biosimilars, amp biosimilars AG targets one of the strongest growing subsectors of the pharmaceuticals market. Biosimilars are biologically manufactured medicines that contain an active substance of an organic medicine that is already permitted (reference product). Because a considerable number of patents on biopharmaceuticals are due to expire over the next few years and an increasingly more favourable environment is also emerging due to cost aspects, strong growth can be expected for this type of medicine.
amp biosimilars AG has established a basis to participate in this growth. Following the increase in personnel and the strengthening of the management team, the company can draw on extensive experience for the development and approval of biosimilars. The development of four biosimilar projects has already begun, of which two were licensed to Chinese pharmaceutical companies at a very early stage. This proves not only the company's development skills but also its excellent contacts with a global commercialisation network.
The requirements for the approval of biosimilars are wide-ranging and necessitate proof of comparability to the reference product as part of a clinical trials. amp biosimilars AG will only cover preclinical project development in line with its company strategy and will carry out the majority of the time-consuming and cost-intensive clinical development through its licence partner or as part of joint venture partnerships. amp biosimilars AG's funding risk is therefore highly limited.
There are plans to significantly expand the project pipeline over future financial years from the current four to eight projects. With an average development time (preclinical) of 2-3 years, we expect a rapid expansion of the project pipeline which should be in place by the financial year 2017. On this basis, amp biosimilars AG can license projects at an earlier stage of development and sell the marketing rights for certain regions. The revenue streams include marketing revenue (royalties) and licence revenue as part of the regional sale of marketing rights.
We have drawn upon average market-based values as a basis for our turnover and profit forecasts. Over the course of the forecasted sale of projects, we expect the first significant turnover and the break even from the financial year 2019 onwards. In general, amp biosimilars AG's business model is very scalable. In the long-term, we therefore assume a high EBIT margin level of over 80.0% in our DCF valuation model.
Based on our project pipeline, we determine a fair value of €40.30 per share within the framework of the DCF model. At the current price level of €18.50, we have awarded the rating BUY.
Wichtiger Hinweis:
Bitte beachten Sie den Disclaimer/Risikohinweis sowie die Offenlegung möglicher Interessenskonflikte nach §34b WpHG /FinAnV auf unserer Webseite.