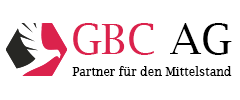 SYGNIS AG
08.05.2017 - Equity Research Einzelstudie // buy
Research Note – SYGNIS AG - english
| | |
| --- | --- |
| pdf | For the original study, please click here |
Unternehmen: SYGNIS AG
ISIN: DE000A1RFM03
Branche: Biotechnologie-Pharma
Rating: buy
Kurs bei Erstellung in €: 1,51
Mögl. Interessenskonflikt gem. §34b Abs.1 WpHG und FinAnv: 4;5a;6a;7;10;11


Planned takeover of another profitable company – Innova and SYGNIS product ranges complement one another perfectly – Attractive acquisition price – Capital increase planned for financing
According to a company announcement on 08 May 2017, SYGNIS AG is eying up Innova Biosciences Ltd. ("Innova") for its next business acquisition, which will further accelerate external growth. In the previous financial year, the company was active in the M&A area with its acquisition of Expedeon Holdings Ltd. and C.B.S. Scientific Company Inc., which have now been fully integrated. Both acquisitions may well serve as a template for the planned purchase of Innova.
According to its own statements, Innova Biosciences Ltd., located in Cambridge (UK), is a leading provider of products in the area of protein labelling, a process which is highly important for the measurement of proteins. In addition, protein and DNA labelling is an important component in the various steps of the NGS process (next generation sequencing) and in protein analysis, from which there are obvious potential synergy effects with SYGNIS AG. Since the acquisitions of Expedeon and C.B.S, SYGNIS AG now covers the proteomics area as well as its original business field of genomics, thereby including both key markets in life sciences.
SYGNIS AG should have dynamic growth rates in the coming financial years, based in particular on accelerated external and product-related organic growth. In accordance with our previous reports (see the research report of 25 January 2017), we expect strong sales growth in the current 2017 financial year as well as the achievement of the breakeven point during the year. The breakeven point should be reached on a full-year basis for the first time in the next 2018 financial year. Innova Biosciences Ltd. has an annual sales level of about EUR 3 million, according to information from SYGNIS, and is already highly profitable, with high margins and net income for the year of EUR 0.5 million. In the 2016 financial year, Innova should have achieved sales growth of about 20%, which is evidence of dynamic business development. Innova should also continue to grow by at least 20% annually.
Key figures of the transaction – Total acquisition price of up to EUR 12,8 million
According to a current company news release, the Innova transaction will be financed by a capital increase. Through the planned issuing of 7.21 million shares at a price of EUR 1.38, about EUR 10.0 million (gross) will be raised. The planned cash portion for Innova shareholders of about EUR 8.00 million will be paid from this. In addition, it is planned to give a further 2 million SYGNIS shares to Innova shareholders in the form of a contribution in kind. If this contribution in kind capital increase has an assumed issue price of EUR 1.38 per share, the acquisition price would be EUR 10.8 million.
A further component of this transaction structure is a sales-based earn-out of up to 1.5 million SYGNIS shares (750,000 SYGNIS shares per year respectively) which will be awarded to previous Innova shareholders, as long as growth targets are reached. This results in a value for the earn-out component of EUR 2.0 million and thus the total acquisition price for Innova Biosciences Ltd. will be EUR 12.8 million.
Valuation of the transaction – Inexpensive by comparison with peer group
The total acquisition price presented by us for the Innova acquisition as well as the inclusion of the P/L key figures supplied by SYGNIS results in a sales multiple of 4.4 and a multiple of 25.3 on the basis of earnings after taxes. Both values are to be seen as relatively low according to our peer group market comparison, and on this basis the acquisition price is classified as very attractive. In particular, we have conducted a stand-alone approach to Innova, omitting possible synergy effects in the production, research, and above all, sales.
DCF valuation is also attractive
Along with this, we have also valued the attractiveness of the acquisition price in the context of an indicative DCF valuation model for Innova Biosciences Ltd. It should, however, be noted that only a limited amount of data about Innova is available to us. Assuming sustained sales growth of 20.0%, a constant sales yield of 22.0% and capital costs equivalent to the SYGNIS value, we have determined the fair value of the company (on a 2017 basis) to be EUR 30.00 million. Based on this valuation, we also classify the purchase price for Innova as very attractive.
Wichtiger Hinweis:
Bitte beachten Sie den Disclaimer/Risikohinweis sowie die Offenlegung möglicher Interessenskonflikte nach §34b WpHG /FinAnV auf unserer Webseite.