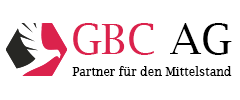 Neovacs S.A.
23.03.2017 - Equity Research Einzelstudie // kaufen
Research Note – Neovacs S.A. - english - buy
| | |
| --- | --- |
| pdf | For the original study, please click here |
Unternehmen: Neovacs S.A.
ISIN: FR0004032746
Branche: Biotechnologie-Pharma
Rating: kaufen
Kurs bei Erstellung in €: 0,93
Kursziel in €: 3,30
Mögl. Interessenskonflikt gem. §34b Abs.1 WpHG und FinAnv: 5a;11


High upfront payments expected through sales partnership for China; "Fast Track" approval obtained from the FDA; Price Target increased to EUR 3.30 (previously: EUR 2.90); BUY rating confirmed
Since our last research study (see research study from 24/10/2016), Neovacs S.A. has published a positive newsflow. Of particular importance here is the recently concluded option agreement with BioSense Global LLC for the distribution of Neovacs' key product IFNα-Kinoid (Interferon Alpha-Kinoid) for the treatment of the autoimmune diseases SLE (systemic lupus erythematosus) and DM (dermatomyositis) in China. The focus here, as we understand, is to treat SLE, for which up-front fees and milestone payments of up to EUR 65 million could be received until the end of the first marketing year. In addition, revenue-based, double-digit royalties are incurred during the marketing of the Neovacs product.
This agreement with BioSense Global LLC is the second regional licensing of the IFNα-Kinoid after a first strategic distribution partnership for the South Korean market with Chong Kun Dang (CKD) was already completed in 2015. Marketing approval should be granted in China, for which the costs are covered by the sales partner, whilst marketing approval for IFNα-Kinoid is currently being sought globally for the treatment of SLE.
The fact that the costs of a Chinese Phase III trial would be covered by the marketing partner BioSense Global LLC is of paramount importance here. In addition, Neovacs S.A. will in the years ahead collect up-front fees and milestone payments, which would cover some of the costs for the global Phase III trial. Our forecasting model shows that Neovacs S.A.'s revenue and earnings performance will be characterised by these up-front fees until marketing of the IFNα-Kinoid key product starts.
The resulting fair value per share at the end of the 2017 fiscal year corresponds to the stock price target of EUR 3.30. In the DCF model, we have assumed a 22.8% marketing feasibility based on the currently ongoing Phase II trial. The corporate value indicated by the DCF valuation model (EUR 664.10 million) is weighted with this probability, resulting in a fair value of EUR 151.41 million (EUR 3.30 per share). If the clinical approval process continues to be successful, the probability of occurrence, and therefore the fair corporate value, will increase. Outgoing from the current share price we continue to assign a BUY rating.
Wichtiger Hinweis:
Bitte beachten Sie den Disclaimer/Risikohinweis sowie die Offenlegung möglicher Interessenskonflikte nach §34b WpHG /FinAnV auf unserer Webseite.