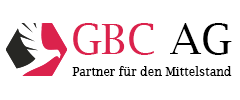 JDC Group AG
06.11.2018 - Equity Research Report (english) // buy
Research Note - JDC Group AG - english
| | |
| --- | --- |
| pdf | Zur Originalstudie klicken Sie bitte hier |
Unternehmen: JDC Group AG
ISIN: DE000A0B9N37
Branche: Finanzen-Beteiligungen
Rating: buy
Kurs bei Erstellung in €: 7,66
Kursziel in €: 12,10
Mögl. Interessenskonflikt gem. §34b Abs.1 WpHG und FinAnv: 5a;7;11


New cooperation with comdirect planned, high revenue and earnings potential, confirmation of forecasts and price target
JDC Group AG has implemented a multi-pillar growth strategy over the past reporting periods. In addition to acquiring insurance holdings, the main focus is on building up the wholesale business using its own technology. Over the past financial year, the wholesale customer business was reinforced through outsourcing customer contracts of Albatros Versicherungsdienste GmbH (Lufthansa Group). According to the company's announcement on 31/10/2018, the direct bank comdirect is intended to strengthen the wholesale business of a new renowned customer.
There is currently a letter of intent (LOI) for the planned cooperation between JDC Group AG and comdirect, for which the direct bank is to use the customer and contract management software developed by JDC Group AG for the planned expansion of the insurance business. In this respect, comdirect plans to soon cover the insurance sector with its total 2.4 million customers and in doing so, in addition to the banking business, also offer digital integration and optimisation of insurance policies. Involving customers to a greater extent in their own banking ecosystem offers comdirect great cross-selling potential. Insurance brokerage is covered by JDC Group AG, which has a large purchasing power and can therefore achieve attractive terms with the product suppliers. Furthermore, the whole contract infrastructure will run using JDC software, which means that all necessary, and now more strict, documentation and proof obligations are met.
The sales potential is likely to be a double-digit million euro sum, assuming customary market ratios, from which JDC Group AG should generate an EBIT margin of a low-double digit percentage figure. This could already be achieved in the coming two to three financial years. Once an agreement for future cooperation has been concluded, we will adjust our forecast in this regard. Until then, we confirm our latest published forecasts in the research study dated 03/09/2018.
We continue to expect revenue of EUR 101.37 million and EBITDA of EUR 6.12 million for the current financial year, and are still in line with the company guidance published in their semi-annual report for 2018. Our estimates are based on the corporate strategy, which focuses on inorganic growth and emphasis on the promotion of the wholesale customer business. In addition to the currently planned cooperation with comdirect, it is quite likely that the company will announce further cooperation and therefore the further expansion of its wholesale business by the end of the year. In contrast to the acquisition of insurance holdings, the wholesale business is associated with low investment requirements since no holdings are acquired.
We confirm our target price of EUR 12.10 and, based on the current price of EUR 7.66, maintain our BUY rating. The price potential is currently 57.8%.
Wichtiger Hinweis:
Bitte beachten Sie den Disclaimer/Risikohinweis sowie die Offenlegung möglicher Interessenskonflikte nach §34b WpHG /FinAnV auf unserer Webseite.