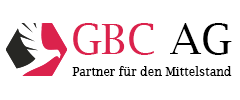 FinLab AG
12.09.2017 - Equity Research Report (english) // buy
Research Note – FinLab AG - english
| | |
| --- | --- |
| pdf | For the original study, please click here |
Unternehmen: FinLab AG
ISIN: DE0001218063
Branche: Dienstleistungen
Rating: buy
Kurs bei Erstellung in €: 16,85
Kursziel in €: 20,30
Mögl. Interessenskonflikt gem. §34b Abs.1 WpHG und FinAnv: 5a;6a;11


FinLab AG's P&L situation is characteristic of a typical investment company, with a comparatively low top-line alongside significant income from investments that are not fully consolidated but are included in the financial results. It therefore only makes sense to analyse the performance of FinLab AG based predominantly on its post-tax result, as this includes financial income.
In the first half of 2017, total income was EUR 1.76 million (previous year: EUR 1.88 million), almost equal to the previous year. This total income was made up of sales revenues (management fees through subsidiaries), investment income, (dividends received) and other operating income. While management fees were down slightly on the previous year, small gains were recorded in investment income. These two developments have offset each other somewhat, resulting in consistent income growth figures.
Wichtiger Hinweis:
Bitte beachten Sie den Disclaimer/Risikohinweis sowie die Offenlegung möglicher Interessenskonflikte nach §34b WpHG /FinAnV auf unserer Webseite.