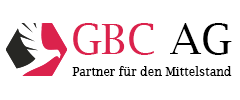 FinLab AG
26.09.2018 - Equity Research Report (english) // buy
Research Note - FinLab AG - english
| | |
| --- | --- |
| pdf | For the original study, please click here |
Unternehmen: FinLab AG
ISIN: DE0001218063
Branche: Finanzen-Beteiligungen
Rating: buy
Kurs bei Erstellung in €: 22,20
Kursziel in €: 32,75
Mögl. Interessenskonflikt gem. §34b Abs.1 WpHG und FinAnv: 5a;6a;11


In the first six months of 2018, FinLab AG significantly increased its total income to EUR 2.79 million (previous year: EUR 1.76 million) and its EBIT to EUR 1.02 million (previous year: EUR 0.30 million). Even if income and earnings appear low at first glance, they demonstrate FinLab AG's high internal financing capability. This puts the company in the comfortable position of being able to accompany the development of investments for as long as possible and to accordingly participate in increases in value.
As at 30/06/2018, FinLab AG had equity of EUR 102.24 million according to its IFRS balance sheet. This is based on the financial investments' carrying value of EUR 100.24 million, where the 45.2% investment in Heliad Equity Partners GmbH & Co. KGaA is currently the largest individual investment at EUR 33.24 million. However, this value, based on the price on the reporting date of EUR 7.45, includes significant hidden reserves of EUR 15.44 million that we take into account in the NAV valuation based on the NAV per share published by HELIAD of EUR 10.91 (31/12/17: EUR 12.22).
In addition, the IFRS valuation of the investments at 30/06/18 was EUR 41.11 million (31/12/17: EUR 38.24 million). The financing round after the balance sheet date at Deposit Solutions alone was valued at USD 500 million, thus significantly above the previous valuation. Despite FinLab AG's reduction in the participation rate from 12% to 7.7% in the course of the financing, the valuation of this investment alone is USD 38.5 million or around EUR 33 million. Including the other investments, we see the total NAV at EUR 83.61 million and thus around EUR 42.50 million above the balance sheet figure.
As the third stage in the NAV calculation, we expanded liquid assets (including securities) in the amount of EUR 8.31 million to include potential additions to liquidity. A significant liquidity addition in the amount of USD 11.5 million or around EUR 10 million results from the reduction in the participation rate in Deposit Solutions GmbH. We have also taken into account the expected and predictable revenue streams from traditional asset management business, i.e., the agreed management fees as well as dividend income of up to EUR 4.0 million (including income from the new fund with Block.one) in the liquid assets. We also included the expected holding costs amounting to EUR 2.5 million in the calculation.
The current NAV/share is therefore determined to be EUR 32.75 (previously: EUR 33.75). The slight reduction in fair value is based on a decline in HELIAD's NAV. Based on the current share price, however, FinLab AG's share clearly retains its BUY rating.
Wichtiger Hinweis:
Bitte beachten Sie den Disclaimer/Risikohinweis sowie die Offenlegung möglicher Interessenskonflikte nach §34b WpHG /FinAnV auf unserer Webseite.