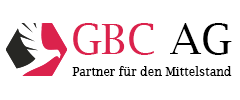 SYGNIS AG
20.05.2016 - Equity Research Einzelstudie // kaufen
Research Comment – SYGNIS AG - english
| | |
| --- | --- |
| pdf | For the original study, please click here |
Unternehmen: SYGNIS AG
ISIN: DE000A1RFM03
Branche: Biotechnologie-Pharma
Rating: kaufen
Kurs bei Erstellung in €: 1,44
Mögl. Interessenskonflikt gem. §34b Abs.1 WpHG und FinAnv: 4;5a;;6a;7;10;11


Planned acquisition of the proteomics company Expedeon
Horizontal expansion of the product portfolio
Strong synergy potential in the areas of product, sales, and production
Expansion of the sales team for improved access to markets of the USA, the UK, and Asia
Reaching new levels of revenues and earnings
Corporate action for the acquisition
SYGNIS AG plans to acquire the proteomics company Expedeon Holdings Limited (Expedeon). An evaluation of the attractiveness of SYGNIS first acquisition depends on several aspects, whereby the potential for synergies are of primary concern.
The market for molecular biology is split into two parts, genomics and proteomics. The product range of SYGNIS AG, and especially the two most important product lines TruePrimeTM and SunScriptTM, comprises of the development and commercialization of the new innovative products that focus on polymerases, as part of the Next Generation Sequencing (NGS). Expedeon, based in Swavesey (UK), develops, produces, and sells innovative consumables for the analysis of proteins (proteomics).
After the merger of both companies, the new formation will cover both markets with a very broad product range. This is particularly important, because both companies serve similar customers (primarily research facilities and laboratories), hence there are high cross-selling potentials.
Strong synergetic effects are expected from the bundling of the production and the manufacturing, thus a significant reduction in operative costs and therefore an increase in earnings margin should be achieved. It is planned jointly use Expedeons production facilities in the USA (San Diego) and in the UK (Swavesey).
The most significant argument for the planned acquisition is the already present access to already established distribution channels, as well as the acquisition of an own sales team that goes along with it. Currently, SYGNIS distributes its products through distribution partnerships, as well as through their own distribution channels, mainly the online shop. Especially with sales through distribution partnerships, SYGNIS AG has no influence on the marketing intensity of the sales partners. Furthermore, high technical support is needed for the complex use of SYGNIS products, which is only provided in very limited ways by the non-exclusive sales partners. Therefore, users have to reach out directly to SYGNIS' customer service in Madrid or Heidelberg, which can be quite costly, depending on the country.
Considering this, establishing an own supra-regionally operating distribution team would be necessary, although at great expense. In the past SYGNIS AG already established distribution of the technologically developed products as the most important criterion for growing sales.
The Expedeon group has at its disposal direct sales channels in the UK, Germany, France, as well as the US, as their largest and most important market for life science applications. Expedeon group drew over half of their turnover from their own direct sales. SYGNIS AG could use the distribution channels and the sales team of Expedeon group to significantly increase the presence of their own products in the most important markets.
Moreover, Expedeon group has arranged various OEM agreements over the past years. One of them is an OEM agreement with TANON, a Chinese market leader in the proteomics segment, closed in December 2015. Through this agreement, Expedeon group gains direct access to the Cinese market. Since SYGNIS products could also be added to Expedeon's OEM agreement, this would lead to a further expansion of sales revenues and global presence.
For financing the planned acquisition of Expedeon, during the general meeting of SYGNIS AG on June 20, 2016 a capital increase will be decided upon. It is planned that the share capital is increased by up to 20.54 million new shares. Existing shareholders will be granted subscription rights with a relation of 9:11.
New shares not subscribed for by these subscription rights will be offered to Expedeon shareholders for shares in kind of Expedeon shares (according to the AGM invitation, up to 15.72m SYGNIS shares). In addition to the non-cash capital increase, Expedion shareholders shall be granted €1.7 million as cash settlement.
The subscription price is expected to be set after the general meeting in consideration of the latest prices of shares.
Information: In the course of a planned extensive research study we will remodel our sales and earnings forecasts in consideration of the latest transactions.
Wichtiger Hinweis:
Bitte beachten Sie den Disclaimer/Risikohinweis sowie die Offenlegung möglicher Interessenskonflikte nach §34b WpHG /FinAnV auf unserer Webseite.