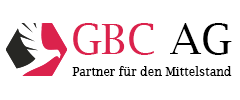 Mynaric AG
10.01.2018 - Equity Research Report (english) // buy
Initial Coverage - Mynaric AG - english
| | |
| --- | --- |
| pdf | For the original study, please click here |
Unternehmen: Mynaric AG
ISIN: DE000A0JCY11
Branche: Industrie-Maschinenbau-Technologie-Automotive
Rating: buy
Kurs bei Erstellung in €: 61,45
Kursziel in €: 95,00
Mögl. Interessenskonflikt gem. §34b Abs.1 WpHG und FinAnv: 5a;5b;11


Mynaric was founded in 2009 by former employees of the German Aerospace Center (DLR). The technology company (formerly Vialight Communications) is a manufacturer of laser communications technology which is used to establish dynamic communications networks from flying objects (e.g. aeroplanes) and
satellites in the air and space. Their wireless data transfer products include ground stations and laser terminals that allow for a high amount of data transfer over vast distances at great speed. Mynaric's laser technology
enables flying objects and satellites to communicate with each other and with the ground without any wires. The technology used by the company to do so is based on more than twenty years' worth of research in the area of laser communication. Mynaric has invented wireless laser communication technology that can deliver the structural basis to enable an Internet "above the clouds" and in space.
Wichtiger Hinweis:
Bitte beachten Sie den Disclaimer/Risikohinweis sowie die Offenlegung möglicher Interessenskonflikte nach §34b WpHG /FinAnV auf unserer Webseite.