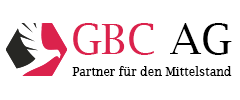 SYGNIS AG
09.05.2016 - Equity Research Einzelstudie
GBC Executive interview with CEO Pilar de la Huerta of SYGNIS AG
| | |
| --- | --- |
| pdf | For the original study, please click here |
Unternehmen: SYGNIS AG
ISIN: DE000A1RFM03
Branche: Biotechnologie-Pharma
Kurs bei Erstellung in €: 1,63
Mögl. Interessenskonflikt gem. §34b Abs.1 WpHG und FinAnv: 4;5a;5b;6a;7;10;11


"The synergies between the two companies are perfect"
Today, SYGNIS AG announced a big corporate transaction. It is planned to acquire Expedeon Ltd., a British company that develops and sells products in the field of proteomics. This would allow Sygnis to broaden its own product range, which is traditionally centered around genomics. This should also significantly strengthen the sales channels. GBC-Analyst Cosmin Filker talked to Pilar de la Huerta (CEO) about the upcoming transaction.
GBC AG: Mrs. de la Huerta, Expedeon Ltd. is a spin-out of Cambridge University. Could you elaborate on the background about the company?
Pilar de la Huerta: Expedeon is a UK company that develops and commercializes tools and reagents for the proteomic market (scientist that research in proteins). It started as a Cambridge University spin-out, founded in 2003 by Heikki Lanckriet, the current CEO, and Daniel Jones, currently Expedeon COO.
The Company started with their commercialization strategy in 2007, and since then, they have grown the company, maintaining an excellent EBITDA-margin of 13%, and creating their own sales force in the main markets. Expedeon then acquired PageGel Inc in 2009, which established a base in San Diego, California and enables better penetration in the vast US market. In 2011 the company acquired the protein fractionation technology from Protein Discovery, a Tennessee based company. In 2013 the company expanded eastwards with the opening of a sales office in Singapore, to better serve the emerging markets.
In addition to direct sales through its sales forces and the distribution network the company also has several OEM agreements in place with key suppliers in the market. Most notably they have strong partnership with a tier 1 global supplier of life science reagents for supply of precast gels and more recently, in December 2015, another OEM agreement was signed with the Chinese market leader in gel documentation systems, (systems used to photograph and analyze the gels Expedeon manufactures).
GBC AG: With the acquisition of Expedeon Ltd. the product range of SYGNIS AG will be expanded by the field of proteomics, which is a new business sector for SYGNIS AG. How are the two business sectors related?
…
Wichtiger Hinweis:
Bitte beachten Sie den Disclaimer/Risikohinweis sowie die Offenlegung möglicher Interessenskonflikte nach §34b WpHG /FinAnV auf unserer Webseite.